Experiential Learning activities vary in length and commitment from both the student and the employer or community placement. This experience gives you a chance to get a quick look (through shadowing, twinning or work experience) or even a semester-long look (through Cooperative Education) at potential career options.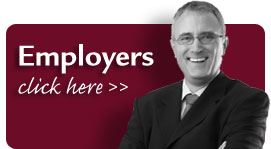 For a list of System School to Work Programs click here.
For more information regarding Co-op at HWDSB, please contact Jeff Adema at 905-527-5092 or email jadema@hwdsb.on.ca  or contact your Co-op teacher through the Student Services Department at your secondary school.
What is Co-op?
It's a chance for students to get out into the "real world" to apply, and practice things they have learned in some of their "in school" courses.
Co-op is offered in every HWDSB high school
Up to two credits earned through Co-op can be part of your compulsory credit requirements
There is no limit to the number of credits you can earn in Co-op
System School to Work Programs are also available. These Pathway programs are available to all HWDSB students, and offered at various specialized facilities.
Our secondary schools have co-op education programs that can provide children with hands-on learning in an area of their choice. Co-op programs combine theory and practice to help students prepare for their career goals.
Some examples of HWDSB co-op programs include:
Updated on Wednesday, September 22, 2021.