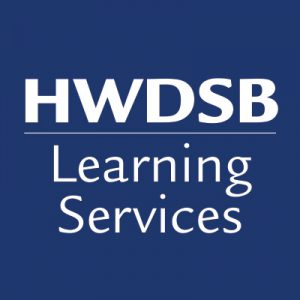 HWDSB continues to review many additional online resources that support families. Below is a list of resources that cover a range of grades and subjects that may be helpful for students and parents. It is important to note that these online resources are not mandatory or graded and are meant for families to use as resources to support independent learning.
You can also access our Learning4Success page. This page is a digital initiative of HWDSB Specialized Services. Here, you will find meaningful learning tasks for families to use with their child at home. These learning tasks are designed for children with Autism Spectrum Disorder or a Developmental Disability who are on a modified or alternative program at school. All tasks use items commonly found at home.
Arts
| | |
| --- | --- |
| Resource | Description |
| Virtual Museum | The largest digital source of stories and experiences shared by Canada's museums and heritage organizations |
| Britannica ImageQuest | Britannica ImageQuest is an image database containing over 3 million images. All images are rights-cleared for non-commercial, educational use. |
Literacy
Resource
Description
Features for ESL and Accessibility
EMax (Sora)
Use this resource to find a book to read or listen to.

eMAX (Sora) is the HWDSB's e-book and e-audiobook library. It offers approximately 7000 popular titles which can be read in-browser or downloaded on computers, iPads and mobile devices. The Sora app is also available from the HWDSB App Catalogue.

A valid Student OEN or Staff ID is required to borrow e-books. Enter your 9-digit OEN or 7-digit Staff ID to sign in.

Britannica School High
Use this resource to find articles, media, and biographies.
Read Aloud
Translation
Can change font options
Reading level options
Accessibility support
New York Times Picture Prompts
Use this resource to choose a picture and then write or speak a response to the picture.
National Film Board of Canada
Use this resource to access the National Film Board's collection of films. These films include content that is important to Canada and Canadians.
Math
| | |
| --- | --- |
| Resource | Description |
| Khan Academy | A repository of free lessons and tutorials to support students in math. If you're stuck on a question you can search the site for a tutorial to help you along. |
| Courseware | The Centre for Education in Mathematics and Computing (University of Waterloo) offers courseware materials featuring lessons, interactive activities, enrichment challenges, and unlimited opportunity for practice with feedback. Courseware is free to use and requires no registration. |
Physical Education
| | |
| --- | --- |
| Resource | Description |
| Self Improvement | Choose an area you would like to improve. For example: cardio or strength. Create a plan to achieve your goals. Track your progress. |
Science
We help: Wellness Resources
| | |
| --- | --- |
| Resource | Description |
| Teen Calm Down Bin | A calm down bin is used to help bring calm and comfort to times of unease. They are created using objects and tools from around the home that can help us to calm our mind. |
| Helping Kids Get Enough Sleep | A tip sheet for parents/caregivers on bedtime routines and sleep patterns highlighting challenges with computers and devices. |
| FACE COVID by Russ Harris | 'FACE COVID' is a set of practical steps for responding effectively to the Corona crisis, using the principles of acceptance and commitment therapy (ACT) by Russ Harris, an internationally acclaimed acceptance and commitment therapy (ACT) trainer and author. |
| Home w/Kids, Now What? | Social and emotional support for families with tips on anxiety and stress, including fun activities, video clips, and other resources. |
Accessibility and Special Education Supports
Special Education
​
| | |
| --- | --- |
| | Meaningful learning tasks for families to use with children who have Autism Spectrum Disorder or a Developmental Disability, and are on a modified or alternative program at school. All tasks use items commonly found at home. |
| | Parent Guide for Deaf and Hard of Hearing Students in Distance Learning. This guide answers some commonly asked questions and recommends resources to support your child's auditory learning at home. |
iPad
iPads are great learning tools that are used universally in classrooms to support student learning. Understanding many of the basic features of the iPad is a great place to start supporting student learning using technology.
The iPad has many built in Accessibility features that help to support the use and functionality of the iPad for all students.
Laptop/Desktop
The Centre for Success team also supports students with Laptops/Desktops in addition to iPads. This page will provide an overview on assistive technology tools available on Laptops/Desktops.
Google Read/Write Keyboard for iPad/Laptop
Read & Write Keyboard is an alternative keyboard that can be enabled on your iPad or Laptop/desktop computer. It offers several friendly tools to help if you're writing emails, creating documents or entering and editing any kind of text.
ClaroPDF Read IRIS
ClaroPDF and Readiris are accessible apps that use Optical Character Recognition (OCR) to convert typed text on a printed paper into text that can be read by the speech recognition tools on an iPad.
Every effort has been made to acknowledge original sources and to comply with copyright law. If cases are identified where this has not been done, please use the Contact Us tab. Errors or omissions will be corrected
Updated on Monday, November 02, 2020.