COVID-19 Update: For 2022-2023, day and night classes are in-person.
The Adult English Language Programs of the Hamilton-Wentworth District School Board have been supporting adult newcomers in Hamilton since 1992
Watch Language Training Options for Newcomers to Canada, a Government of Canada video to learn more about some language training options. See Program Information for course descriptions and schedules of HWDSB classes.
Join LINC (Language Instruction for Newcomers to Canada) or Adult ESL (English as a Second Language) classes
Certified and professional English language teachers create opportunities for learners to improve their English for life in Canada
All classes use the Canadian Language Benchmarks and provide on-going assessments as part of formal language training
Class levels are from basic to advanced (CLB 1 to 7) and focus on listening, speaking, reading, and writing
All classes develop computer skills through regular use of laptop computers or tablets
Day and evening classes are available and you can start any time
Our locations: City Learning Centre (Jackson Square), Hill Park (Central Mountain), and Parkway (Stoney Creek)
Summer classes (July 3 to July 28, 2023) are in-person at 2 convenient locations: City (Jackson Square) and Hill Park (Central Mountain)
Childcare is available at no cost for Permanent Residents and Refugees (not claimants) through Government of Canada funding
Call 905-561-2190, ext. 4774 to find a class for you or email: adultesl@hwdsb.on.ca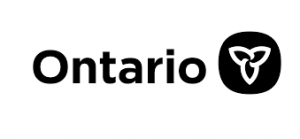 Visit Canada.ca/newcomer-services to learn more about these and other services.
Updated on Sunday, September 11, 2022.