In recognition of the current restrictions that are in effect for all of Southern Ontario from Saturday, December 26, 2020 to Tuesday, February 9th, 2021, all Adult ESL/LINC classes will shift to a fully on-line format until at least February 10th. 
Welcome to the English Language Programs for Adults
The English Language Program of the Hamilton-Wentworth District School Board (HWDSB) has been supporting adult newcomers to Canada in Hamilton since 1992.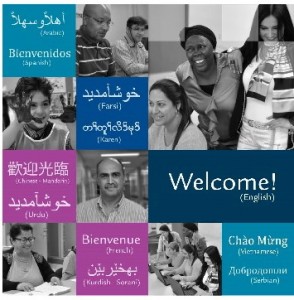 Our qualified teachers create interesting and challenging opportunities for students to learn and improve their English
Class levels are from literacy to advanced and focus on listening, speaking, reading and writing
Due to the Covid 19 pandemic most classes are online
All night classes are online
Child care is available for LINC eligible students
Join a class with a schedule that works for you!  Day and evening classes are available
Join our classes and complete courses at the HWDSB!
Call the Adult ESL and LINC program at 905-525-8833 to find a class for you
Contact us by email at adultesl@hwdsb.on.ca


Updated on Thursday, January 14, 2021.