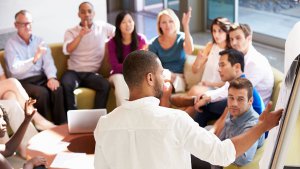 School councils have a legislated role at their schools and are there to ensure the best possible education for students. Our school councils are comprised of democratically elected representatives of our parent community. Together, they:
focus on student learning and the best interest of all students,
provide a forum through which parents and other members of school communities can contribute to improving student achievement and school performance,
make recommendations to the school principal and the Board on any matter they see impacting accountability and academic excellence and;
serve as a communication and information channel between the school and community
Parents or guardians of a student enrolled in a Hamilton-Wentworth school can vote in an election and run for a position. Call your child's school for more information on nominations and elections.
Parents/guardians of a student attending one of our schools can vote in a school council election and run as a parent member. Parents can nominate themselves by completing a nomination ballot and returning it to the school. Contact your school's principal for a nomination ballot.
Every year, the school council will elect a chair from the parent members. The chair is responsible for facilitating meetings and accurately representing the school council's position on issues. The council may also elect a co-chair, vice-chair, secretary or treasurer.
Council terms for elected and appointed positions are for a one-year term. Members can seek re-election each subsequent year and the executive positions may be limited by individual school council constitutions.
Ontario Regulation 612/00, School Council Regulation
Ontario Regulation 613/00, a regulation to amend #298
View the Ministry's backgrounder on these regulations.
School Council Support and Resources
Supports for School Councils
Fundraising
For all relevant policies and procedures related to Fundraising, please visit the Policy Section and view  with the Finance tab.
The PIC Connection Newsletter
Presentations
Updated on Friday, July 10, 2015.