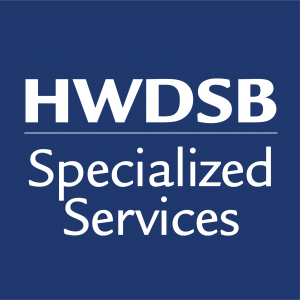 At HWDSB, we want to ensure that all of our students are learning. In consultation with families, our team of caring and dedicated professionals provides a continuum of special education supports and services for exceptional learners.
Where possible, we feel that all learning needs should be addressed in a student's home school. Our opportunities include regular class placement and support, as well as special class placement and support. We believe that a student's education is a responsibility shared by families, staff and students themselves. Regular, ongoing communication helps this team approach succeed.
For more information about special education programs, services and supports, please contact your school or call 905-527-5092 x 2625.
Our Special Education Plan
HWDSB's Special Education Plan details how the resources allocated for special education are used to meet the needs of all exceptional students of the board. The Special Education Plan at HWDSB has been developed in accordance with Regulation 306 of the Education Act and the Ministry of Education policy document: Standards for School Boards' Special Education Plans (2002). As per Regulation 464/07, the Special Education Advisory Committee (SEAC) of the board was involved in the development of the plan.
I believe my child needs extra assistance, how do I get access to additional support?
If you feel your child requires additional support, speak with your child's teacher to ensure they are aware of your child's needs. After speaking with your child's teacher, and you still have concerns, please connect with the principal to determine how the school can best meet your child's needs. If you continue to have concerns about the support after speaking to your child's teacher, school special education team and principal, please communicate with your school Superintendent.
Explore our resources below, including translations under Resources in each section.
Updated on Tuesday, March 29, 2022.