Ophea's Healthy Schools Certification recognizes and celebrates school communities for promoting and enhancing the health and well-being of students, school staff, and the broader community.
Ophea's Healthy Schools (HS) Certification is based on the 6-Step Healthy Schools Process, which aligns with the Ministry of Education's Foundations for a Healthy School resource.
This process guides a school through the steps needed to plan and implement a range of activities that promote well-being in the school community, focusing on a selected priority health topic that is important to the school. Through a point-based system, over the course of the school year, schools are able to plan their Healthy Schools process steps online and apply to be certified as Gold, Silver, or Bronze.
---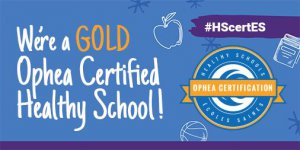 Sir William Osler Elementary School
---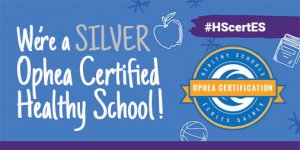 Cecil B. Stirling Elementary School
Updated on Wednesday, June 06, 2018.