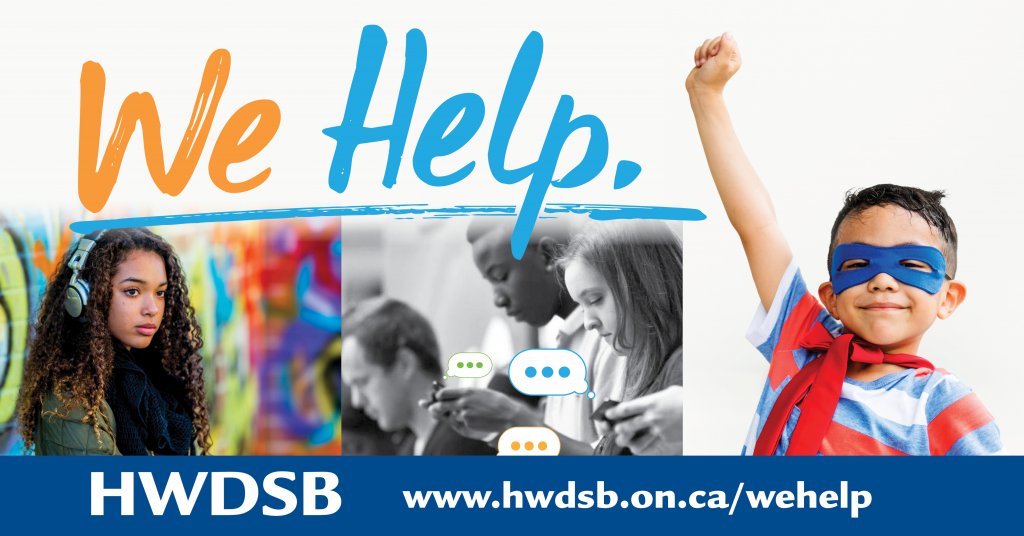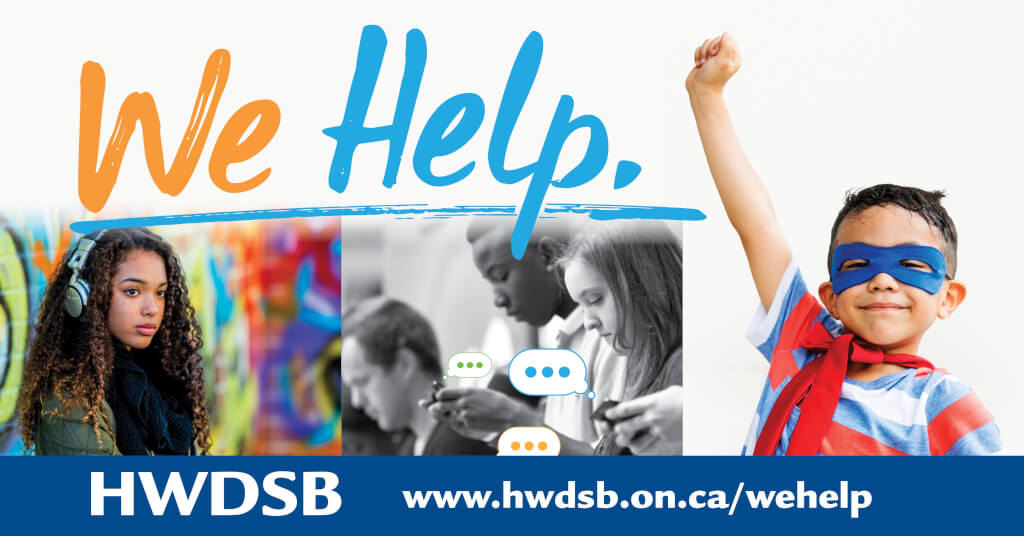 Mental health affects us all – and has real impacts on our lives. At HWDSB, we are committed to supporting the mental health and well-being of all students and staff. We believe that this is much more than the absence of illness. We embrace Public Health Canada's definition of positive mental health as:
"the capacity of each and all of us to feel, think, and act in ways that enhance our ability to enjoy life and deal with the challenges we face. It is a positive sense of emotional and social well-being that respects the importance of culture, equity, social justice, interconnections and personal dignity."
Schools are an ideal place to help promote and support student mental health and well-being. Please explore our initiatives and supports below, and reach out if you have questions.​​
Get Help – Emergency
COAST Hamilton
Mental health crisis outreach and support for all ages.
Crisis Line (905) 972-8338; coasthamilton.ca
Kids Help Phone
24/7 counselling and information service for young people.
Crisis Line 1-800-668-6868; kidshelpphone.ca
McMaster Children's Hospital: Child and Youth Mental Health Emergency Services (CHYMES)
McMaster Located within the emergency department for youth age 17 and younger.
1200 Main St W, Hamilton, ON L8N 3Z5
Call 911
Get Help – Non-Emergency
Safety:
Children's Aid Society – The CAS mandate is to protect children (age 18 and under) from physical, sexual and emotional abuse and neglect. (905) 522-1121 (intake)
Catholic Children's Aid Society – The CCAS mandate is to protect children (age 18 and under) from physical, sexual, and emotional abuse and neglect. (905) 525-2012 (intake)
Sexual Assault Centre of Hamilton (SACHA) – Crisis Line (905) 525-4162 sacha.ca
Housing:
Notre Dame House – An emergency shelter for homeless or street- involved youth age 16-21. (905) 308-8090
Youth Reconnect – For youth age 13-19 at risk of homelessness or with a history of housing instability. 905-308-8090
Mental Health:
Sexual Health:
Drop-in Counselling:
Catholic Family Services – Various counselling, including walk-in and support programs available to the Hamilton community. (905) 527-3823; cfshw.com
Youth Wellness Centre (age 17+) – Drop in counselling Wednesdays 1-5:30 p.m. at Child and Adolescent Services, 100 Main Street East, Suite 220. Ask for Peter from the Youth Wellness Centre at Reception on Thursdays 8:30-11:30 a.m. at 38 James St. S., Hamilton.
Substance Misuse:
Alternatives for Youth – Free substance abuse counselling available to youth age 12-22, as well as their families. (905) 527-4469; ay.on.ca
Peer Support:
Lesbian Gay Bi Trans Youth Line – Free service provided for youth by youth. 1 (800) 268-9688; youthline.ca
Didn't find what you were looking for?
Submit a report using the app and texting service HWDSB Helps and it will be shared anonymously with your school. Someone from your school will be in touch.
You can also browse the Red Book, a directory of community services. (905) 528-8127 or 211; www.informationhamilton.ca/redbook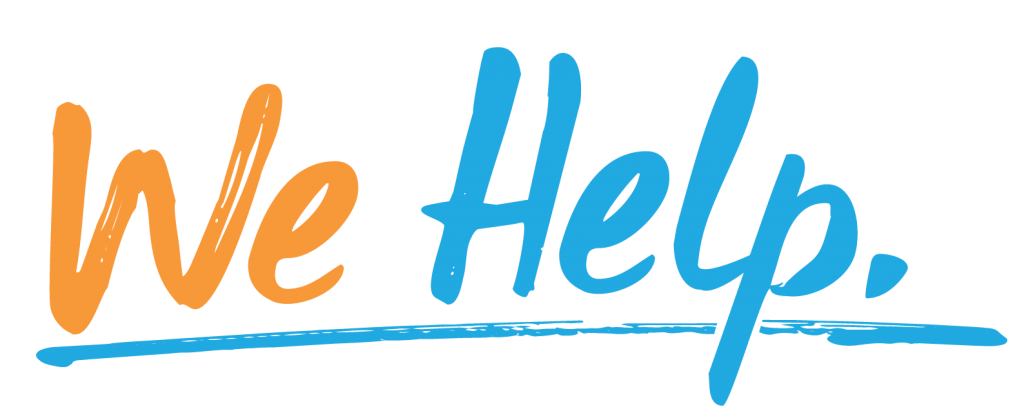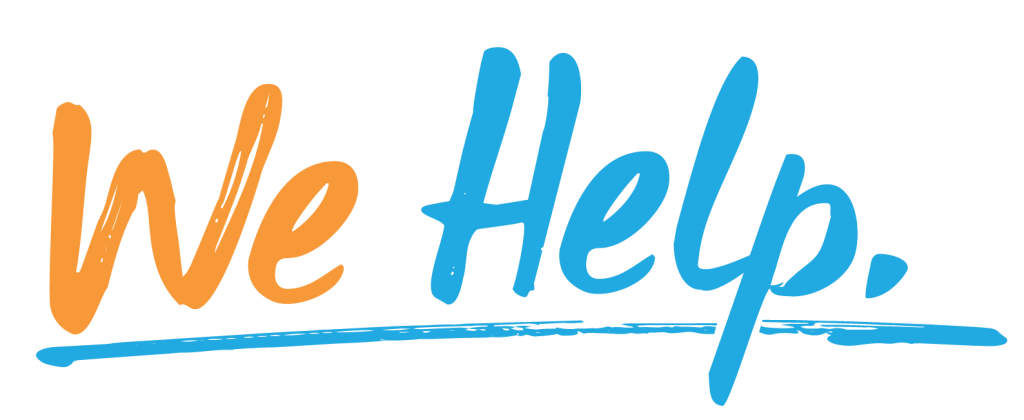 We want all students, staff and families to know how to find and offer help. We call this campaign to build a culture of help We Help.
Staff work hard to make schools safe, welcoming and accepting. Students may still be uncomfortable sharing concerns with adults. As part of We Help, students will learn how to recognize when someone is upset and how to find help.
Families may see We Help posters in HWDSB schools. We hope that families can help reinforce this work. If you have any questions or wish to learn more, please speak with your child's teacher or principal.
We Help Posters
Letter to Families
Student Videos Tell us What Help Looks Like
Maryam's story of everyday kindness
Fareeha's story of having someone at your side
Media Release
Updated on Thursday, May 09, 2019.