Mental health affects us all – and has real impacts on our lives. At HWDSB, we are committed to supporting the mental health and well-being of all students and staff. We offer various webinars, workshops, and treatment groups to students and families over the course of the school year.
Find a full listing of mental health-related opportunities on our We Help Update webpage. In addition to groups and workshops, students and families can also explore the links below to a wide range of mental health and well-being resources.
---
Emergency Help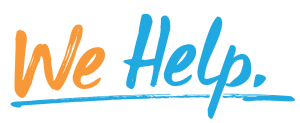 COAST Hamilton
Mental health crisis outreach and support for all ages.
Crisis Line (905) 972-8338; coasthamilton.ca
Kids Help Phone
24/7 counselling and information service for young people.
Crisis Line 1-800-668-6868; kidshelpphone.ca
McMaster Children's Hospital: Child and Youth Mental Health Emergency Services (CHYMES)
McMaster Located within the emergency department for youth age 17 and younger.
1200 Main St W, Hamilton, ON L8N 3Z5
Sexual Assault Centre of Hamilton (SACHA) – Crisis Line (905) 525-4162 sacha.ca (for 16+ only)
Call 911
---
HWDSB Helps
HWDSB Helps is a free and anonymous way for students to find help for themselves and one another. Tips may relate to student mental health, bullying, substance use and more. This is not a crisis line or counselling service. Click here to learn more.
Get help or share anonymous tips using…
Text to 905-963-0066. Standard rates apply.
The HWDSB Helps app for iOS and Android.
---
Social Work Services
Individual mental health and well-being supports for children and youth are available in the following areas:

Mental health, such as anxiety or low mood,
School avoidance and non-attendance, personal or social stressors (i.e. adverse childhood experiences, peer relationship, stress substance use,)
Family stressors that impact the student's functioning at school
Experiencing systemic oppression and discrimination (racism, poverty, colonialization, homophobia/biphobia/transphobia, poverty etc.)
Crisis, such as imminent risk of harm to self or others.
To access Social Work Services please contact the Principal/Vice-Principal of your school or (905) 527-5092 ext. 2806.
---
Help by Topic
General Mental Health
Abuse & Violence
Anxiety, Low Mood & Depression
Black Communities
Distressing Events
Drop-in Counselling
Emotional Regulation
Executive Functioning
Free online programs
Housing
Indigenous People
Muslim Communities
Newcomers, Immigrants and Refugees
People with Specialized Needs
Social Work
Sexual Health
Substance Misuse
Staff Wellness
Two Spirit and LGBTQiA+ Communities
Didn't find what you were looking for?
Updated on Monday, August 28, 2023.