What is a before and after school program?
At HWDSB, before- and after-school programs in schools (extended day program) provide children with more opportunities to learn and grow during a seamless day with fewer transitions for children and families. Please see the dropdown menu below for full details.
These programs generally run from 7 a.m. to school entry and from dismissal until 6 p.m. Exact times may vary, based on family needs and entry/dismissal times. Families can enrol their child in a before-school program, an after-school program, both programs or not at all.
These programs will operate on school days and, where there is sufficient interest, may offer expanded services on PA days and some school holidays. Again, this may vary by school. Program details are listed below.
Full-Day Childcare
Early learning and child care organizations at HWDSB schools may also offer full-day care for children between 0 and 44 months (3.8 years old).
More information on full-day child care services can be found on the provider's website. Please note that services may vary depending on location and availability of spaces.
Find a Before and After School Program
Use our dropdown menu below to find your school and details about its child care offering. You will also find a link to the Information Hamilton's Early Years Information Line, which has more details including:
contact information
type of care offered
site location
hours of operation
age range for which the centre is licensed
closure dates such as holidays and summer breaks
whether the centre offers an escort for students between the school and the early learning and child care program
If a third party program ceases to operate, the school board will ensure that another program will be available, but the fees, days and times of operation may change.
Before and After School Program providers at HWDSB
HWDSB provides space for non-profit organizations to operate child care programs within our schools. Please see the listing below for more information regarding the variety of child care services they provide.
Boys and Girls Club
As one of the largest and oldest Boys & Girls Clubs in Canada, we are proud of our history of leveling the playing field and providing
opportunities for children and youth to reach their full potential in life, by supporting their healthy physical, educational, and social development. Our Clubs create environments that are safe and inclusive, fun and stimulating, and provide opportunities for learning, development, leadership, and discovery. Visit Boys and Girls Club website.

---
Heritage Green Child Care Centre
Heritage Green Child Care Inc. is a Non-Profit child care centre, which first opened its doors in 1993. In 2006, we added a second centre where we operate a School Age Program. The program services both Mount Albion Elementary School and St. James the Apostle Elementary School. As a licensed facility under the Ministry of Education, we are able to accommodate a total of 79 children ages 16 months to 12 years between our two centres. Visit Heritage Green Child Care Centre website.
---
Jamesville Bennetto – Early Learning and Child Care Centre
Jamesville Bennetto Early Learning and Child Care Centre works with and supports the diverse families in our community by providing professional care in an environment that promotes respect, inclusiveness, and individuality.  Staff, students and volunteers provide a positive learning environment for children ages birth to 12 years old, that supports and enhances their level of development.  Visit the Jamesville Bennetto Childcare Centre website.

---
Millgrove Children's Centre
"The Millgrove Children's Centre" (The MCC) was established in 2000 by the Teed Family and is known throughout the Hamilton Region for its expansive and exploratory Outdoor Classrooms, focusing on Nature-based Learning. The MCC has 3 Sites in Millgrove and serves Children up to 12 years of age & their Families. The Millgrove Children's Centre – Satellite (MCC-S) operates in Millgrove Elementary School since September of 2020 and caters to JK/SK & School-aged Children and their Families by providing Exceptional Programs Before & After-School, as well as Full Days on Non-Instructional Days.
---
St. Mathew's Children's Centre
 St. Matthew's Children's Centre has been a trusted local child care centre for 45 years.
Our centre provides 52 child care spaces for children from birth to school entry age.
The licensed child care centre meets the standards set out in the Child Care and Early Years Act and is staffed by experienced Registered Early Childhood Educators.
The Centre fosters positive child development through active learning in a welcoming, stable, and inclusive environment.
Visit St. Mathew's Children's Centre website.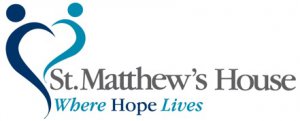 ---
Today's Family Early Learning and Child Care
Today's Family Early Learning and Child Care is a non-profit, charitable agency offering a wide variety of Early Learning and Child Care programs and Ontario Early Years Centres. Please see the listing for more information regarding early learning and child care services provided.
Visit the Today's Family Early Learning and Child Care website for more information.
---
Umbrella Family and Child Centres of Hamilton
Umbrella Family and Child Centres of Hamilton is a non-profit corporation, providing child care for infants, preschool and school-aged children within some Board facilities. Please see the listing below to determine in which schools the corporation currently operates.
Visit the Umbrella Family and Child Centres of Hamilton website.
---
Waterdown District Children's Centre
Established in 1992, Waterdown District Children's Centre is a non-profit child care facility in Waterdown, Ontario (a village north of Hamilton in the Township of Flamborough) that strives to provide high quality care for ALL children (ages 16 months – 12 years) through an integrated daycare, plus before, after school and summer daycamp programs.
Visit Waterdown District Children's Centre website.
---
Wesley
At Wesley Urban Ministries, we know children, youth and their families. We offer a variety of programs across Hamilton, often in neighbourhoods that lack access to supportive services. From learning to read and cook, after school programming and help with homework, support during pregnancy and throughout parenting, recreational activities and early learning initiatives, our programs nurture the healthy growth and development of everyone.
Visit Wesley Urban Ministries website.
---
YMCA
YMCA School Age Child Care (SACC), a licensed* child care program for children 3.8 to 12 years, provides children with a seamless day in one location right at their own school.
There's no need for a child to spend time on their own or sitting in front of a screen.
At YMCA SACC, your child will spend before and after school time making new friends and developing healthy habits.
Children thrive when everyone feels a sense of belonging and free to explore, learn, and have fun together.
That's what's waiting for your child at YMCA School Age Child Care!
---
YWCA
The YWCA Hamilton offers fully licensed child care programs for toddlers, preschoolers and school age children (18months to 12 years of age). Qualified, caring staff engage the children in programs designed to nurture each child's natural sense of curiosity. Physical, outdoor, creative, educational and play based activities foster a stimulating, safe and fun environment in which to grow and learn. Visit YWCA Child Care website.

---
Links
Fees and financial help
The extended day program is a fee-for-service program. The average daily fee for a before and after-school program is $18. All fees posted are subject to change.
Families who need help with child care costs for children ages 0-12 years may be eligible for subsidies through the City of Hamilton. Find details on eligibility for this assistance on the City of Hamilton website or by calling 905-546-4870. If you would like more information, please contact HWDSB Early Years staff at 905-527-5092.
Learn more about the Hamilton child care fee subsidy.
Office location:
Child Care Subsidy
Lister Block Building
28 James Street North, 6th Floor
Hamilton, Ontario L8R 2K1
Contact Information:
Phone: 905-546-4870
Email: childcare@hamilton.ca
Fax: 905-546-3064
Office hours: Monday-Friday. 8:30 am to 4:30 pm
Updated on Thursday, June 15, 2023.