Staff can stay in touch with board platforms and tools.
Please see the summary of digital tools for staff at HWDSB. Staff can access them by visiting the Staff tab. Please note that only staff with access to MyHWDSB will be able to have access to the internal channels.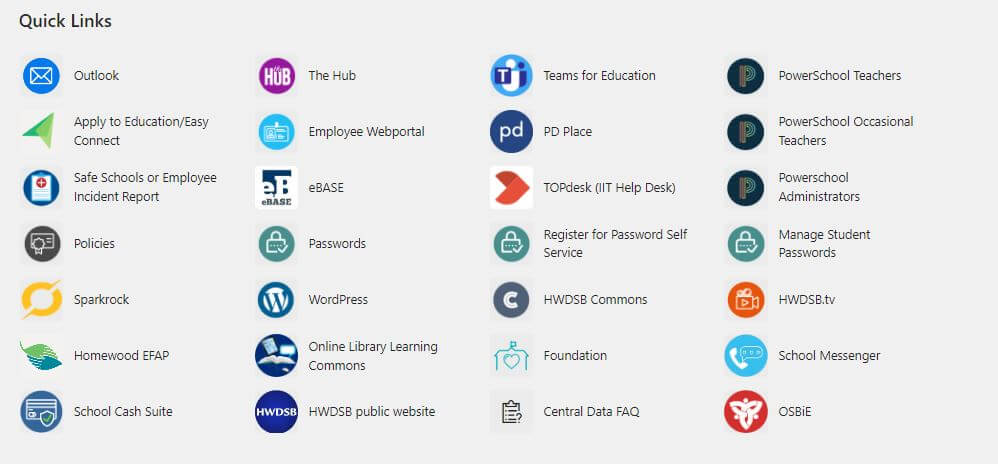 Updated on Wednesday, May 17, 2023.