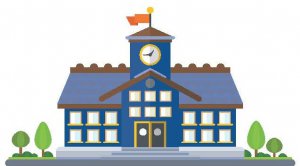 Hamilton-Wentworth District School Board continuously strives to improve and maintain the best quality and conditions of its school facilities to support the learning environment for students and staff, and for the use of schools by the greater community.
This webpage provides information regarding current major school capital projects that are underway. Typically the status of new school construction, school additions and major alteration work projects are reported on this site.
Please see the latest Capital Projects Construction Update – March 30, 2023 for more information, or look up your school below. For the latest news surrounding the Sherwood Transition, visit the school's dedicated webpage.
If the new project is a result of consolidation or growth, then planning is needed to support the transitions associated with school closures, boundary reviews, and naming of new schools. Please visit our Transitions page or click on your school below.
Please Note: If your school is not identified below, it may be part of future projects, either under the Facility Benchmark Strategies or another Capital scope.
Capital Projects at HWDSB Schools
Adelaide Hoodless
A.M. Cunningham

Exterior Door Replacement
Gym renovation

Ancaster High

Parking Lot Paving
Hospitality & Tourism Program Renovation
Cafeteria Renovation
Washroom & Changeroom Renovation

Bennetto

Corridor Ceiling Renovation

Binbrook II

New 615 pp K-8 elementary school

C.B. Stirling
Central

Gym, Corridor & Playfield Renovations

Dundas Valley
Glendale

Roof Replacement
Washroom & Changeroom Renovation

Helen Detwiler

Window & Door Replacement
Ground Sign

Hess Street

Playground & Parking Lot Paving

Hill Park
Janet Lee

Gym, Corridor Ceilings, Music, Art, Science, Learning Commons & Washroom Renovation
Parking Lot Paving

Kanetskare

Accessible Washroom
Parking Lot Paving

Mary Hopkins

HVAC & Ceiling Renovation

Michaelle Jean

Gym, Corridor Ceiling, Washroom Renovations
Window & Door Replacement

Mount Albion
New Nash

New 650 pp K-8 elementary school with 3 room child care

Norwood Park

Gym, Corridor Ceiling & Washroom Renovation

Parkdale
Sherwood

Dust Collector Revitalization
Secondary School Revitalization
Parking Lot Paving
Sports Field Renovation

Sir Allan MacNab
Sir Winston Churchill
Viscount Montgomery

Gym & Corridor Ceiling Renovation

Westmount

Cafeteria Renovation
Stage Lift Installation

W.H. Ballard
Updated on Tuesday, June 06, 2023.