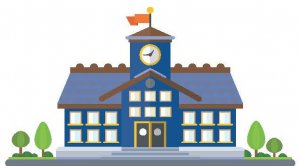 Hamilton-Wentworth District School Board continuously strives to improve and maintain the best quality and conditions of its school facilities to support the learning environment for students and staff, and for the use of schools by the greater community.
This webpage provides information regarding current major school capital projects that are underway. Typically the status of new school construction, school additions and major alteration work projects are reported on this site.
Please Note: If your school is not identified below, it may be part of future projects, either under the Facility Benchmark Strategies or another Capital scope.
Adelaide Hoodless
A.M. Cunningham
Ancaster Senior
Bellmoore
Bennetto
Beverly Central
Billy Green
CH Bray
Chedoke
Collegiate Ave.
Dr. Davey
Dr. Seaton
Dundas Central
Earl Kitchener
Eastdale
Michaëlle Jean
Franklin Road
Glen Brae
Glen Echo
Greensville
Memorial (City)
Memorial (Stoney Creek)
Millgrove
Mount Albion
Mount Hope
Mountain View
Parkdale
Queensdale
Rosedale
Sir Isaac Brock
Sir Wilfrid Laurier
Spencer Valley
Summit Park
W.H. Ballard
Delta
Dundas Valley
Sports field revitalization (natural turf)
Glendale
Learning Commons
Renovations to accommodate the Performing Arts program
Sports field revitalization (natural turf)
New North Secondary School
Nora Frances Henderson
New secondary school construction
---
View the New Henderson Construction Update
Sir Allan MacNab
Dust collector replacement
Learning Commons
Science labs
Severy
Sir John A. Macdonald
Sir Winston Churchill
HVAC
Learning Commons
Roofing
Science labs
Westdale
Gym floor revitalization
Learning Commons
Science labs
Westmount
Fire Alarm upgrades
Learning Commons
Science labs
Updated on Tuesday, April 24, 2018.