2019 Update: Plans are underway to bring Focus on Youth to our community for the 2019 summer. 
Student applications for Focus on Youth 2019 are now closed. 
Program Overview
Every summer since 2008, Hamilton-Wentworth District School Board has partnered with not-for-profit groups through the Focus on Youth program to support them in delivering free or low-cost summer programs and activities that keep young people safe and active.
Programs and activities are focused on: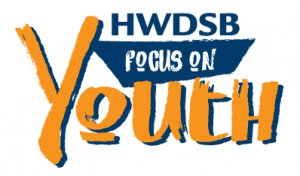 literacy and numeracy
sports and recreation
culture and the arts
leadership development and mentorship
programs targeted at meeting the needs of specific populations
Program Objectives
Our goal is to enhance high-quality summer program opportunities for children and youth throughout Hamilton by:
offering free use of school space for organized, community-based programs
improving the quality of life for children and youth in high and moderate needs communities who otherwise would have limited access to organized summer programming
providing employment opportunities for youth in Hamilton with a focus on hiring and supporting the employment experiences of "at-risk" youth
providing leadership training and learning opportunities for youth employed within the program
strengthening collaborative efforts with community partners to build capacity to support children, youth and families in our high and moderate needs school neighbourhoods
providing as many free program opportunities as possible for children and youth in Hamilton
Student Employees:
The application for Focus on Youth student employment will open on Monday, May 13, 2019.  If you have questions or concerns regarding an application, please contact us at focusonyouth@hwdsb.on.ca.
Student Employee Qualifications:
must be 16 to 21 years of age as of June 22, 2019
must have been registered in a full-time HWDSB program in 2018-2019
interest or talents in one or more of the following areas:

sports
arts/crafts
school community leadership
gardening
music/drama/dance
cultural activities
caretaking
technology

must be able to commit to working on:

June 22
June 29
July 2 -August 9 (weekdays, not including Canada Day and the Civic Holiday)

30 to 40 hours per week (varies by site)
Community Agencies:
Focus on Youth Application. Stay tuned for application.
The application period for community agency participation will soon open. Focus on Youth supports community agencies through the use of space and/or student employee support. Community agencies will be notified about their approval for participation in Focus on Youth by the end of May and when funding has been confirmed with the Ministry of Education. Focus on Youth 2019 will run for six weeks from July 2 until August 9, 2019.
For more information, please contact a member of the Focus on Youth Administration team (contacts below).
Program Administration
Manager of Communications and Community Engagement: Shawn McKillop
Supervisor of Engagement: Amber Aquin (Acting)
Coordinator: Community Engagement Specialist – Blaze Forgie (Acting)
Program Staff: 5 Program Monitors | 1 Program Assistant
Board Collaboration: Support and resources contributed by Accommodation & Planning, Community & Continuing Education, Corporate Communications, E-Best Research, Early Learning & Child Care, Equity, Executive Council, Facilities Management, Finance, Human Resources, Information Technology, Programs & Assessment, Special Education
Note: The Focus on Youth Program runs pending confirmation of funding from the Ministry of Education.
Updated on Monday, June 03, 2019.