Watch What Do You Remember From 1989?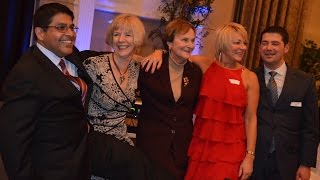 Wednesday, November 26, 2014
HWDSB took a step back in time for the annual Retirement and Quarter Century employee recognition dinner. An evening of fond memories took many of those in attendance back to 1989, the year that they began their service with HWDSB.
This photo montage of the evening includes some pop culture high lights from 1989. See how many you remember and add your favourite memory of 1989 in the YouTube comments section.