Winter 2022 Mental Health and Well-being Resources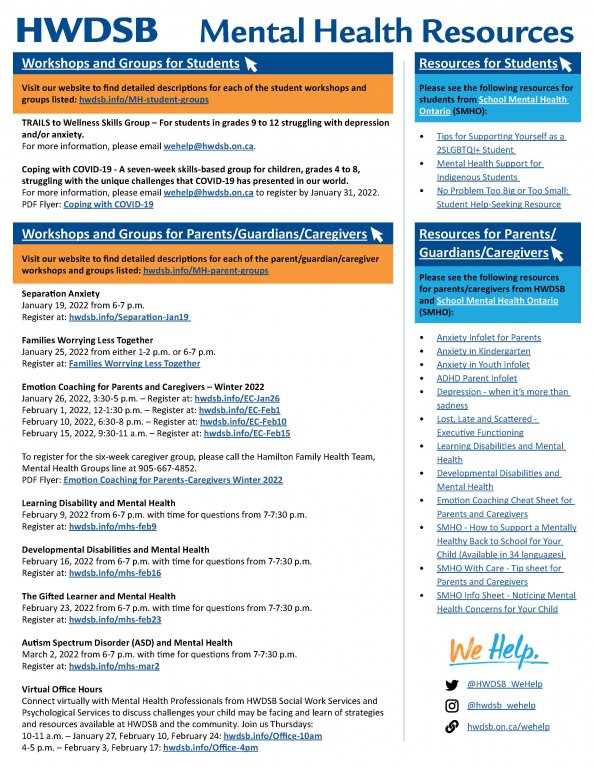 Dear families,
COVID-19 has challenged many of us when it comes to our mental health and well-being.
As SickKids Hospital reports, the pandemic has led to a "serious, sustained negative impact on the mental health of Ontario children, youth and their families."
At HWDSB, we have seen this in a sharp increase in kids and youth in crisis, including suicidality, low mood, anxiety and adverse childhood experiences.
Sadly, not everyone is finding the supports they need.
To help, we have collected a list of resources that HWDSB offers our school communities. This includes a wide variety of workshops and groups for students, as well as for their parents, guardians and caregivers. We have also collected relevant resources from School Mental Health Ontario (SMHO).
Please explore and share the resources found below.
In case of crisis, call 911 or visit your local hospital emergency room. For urgent support, contact Kids Help Phone (1-800-668-6868; www.kidshelpphone.ca; text CONNECT) or COAST Hamilton (905-972-8338; www.coasthamilton.ca).
Updated on Wednesday, January 26, 2022.