HWDSB Unites Digital Tools in new Mobile App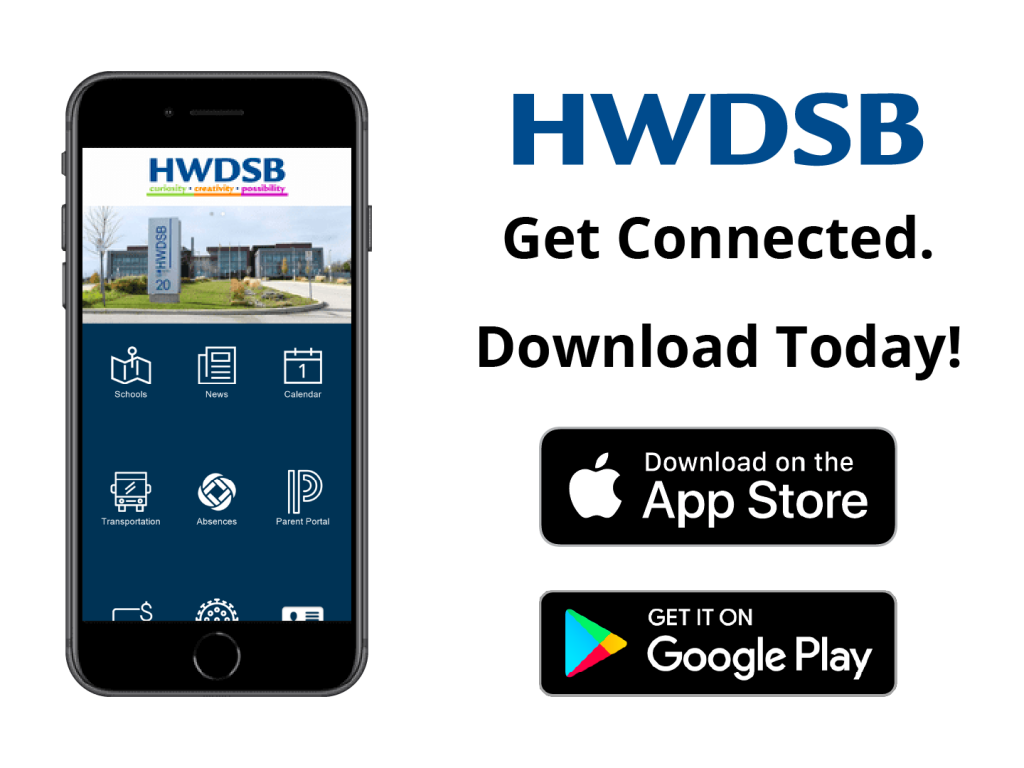 To help families find – and use – a useful suite of digital tools, HWDSB is excited to announce the debut of a new app available now in the Android and Apple app stores.
The HWDSB app will help families locate schools, keep up to date with news, monitor important events, book a student absence and much more.
The app was developed by Intrado, the provider that also supports the SchoolMessenger service that HWDSB and many other Ontario school boards use to reach families by phone, email and text messages.
Future plans will integrate the app into the messaging platforms used to reach HWDSB families, so that alerts can also be found in the app.
The new tool builds on work to enhance HWDSB communication by making digital tools more accessible and easier to understand for families.
As of Monday, August 29, the Parent Portal is expected to be updated with 2022-23 timetables and classroom information. School offices will be able to support Parent Portal use.
For a full menu of digital tools provided for families, please see the enhanced Parent page of the HWDSB website.
Learn more:
Updated on Thursday, August 25, 2022.