Message for Black History Month 2022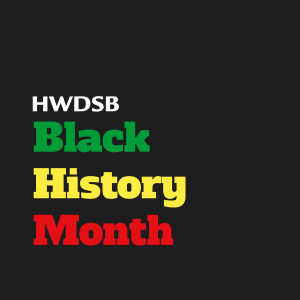 Each February, people in Canada are invited to participate in Black History Month festivities and events that honour the legacy of Black Canadians and their communities. The month – recognized by the House of Commons following a motion introduced by Jean Augustine, the first Black Canadian woman elected to Parliament – celebrates Black culture, history, and the achievements and significant contributions Black Canadians have made to help Canada become the diverse and strong nation it is today.
While this is an important occasion to recognize, we must also acknowledge how Black history has been marginalized. Within education, a major systemic barrier to the inclusion of Black students is the fact that Black history and education are not mandatory in Ontario schools. The history, heritage and lived experiences of Black people in Canada are only taught if an educator chooses to do so. Too often, Canadian students learn about Black history in an American context, if they are learning about the subject at all. The names of Black leaders like Lincoln Alexander, Ray Lewis and Bernie Custis sit atop some of our schools. But we must also reflect, and act on, what is happening inside our schools.
At HWDSB, we are committed to promoting equity and inclusion in every one of our classroom, schools, and workplaces, and we believe that honouring and sharing the rich cultural diversity within all our schools and communities will help to lessen harmful biases and aid our understanding of each other. We want every student in every classroom to have a chance to learn from, as well as appreciate, the diverse cultural heritage that exists in both our local and global communities.
We will always strive to create safe and caring environments that respect, promote, and protect the human rights of Black students. Each step that we take forward is one step towards creating lasting systemic change for our students, staff and communities.
Thank you for celebrating Black history, both this month and throughout the year, as one step in a journey toward inclusive and global education.
Sincerely,
Paul Denomme
Superintendent of Student Achievement, Equity and Student Engagement
Resources:
Updated on Tuesday, February 01, 2022.