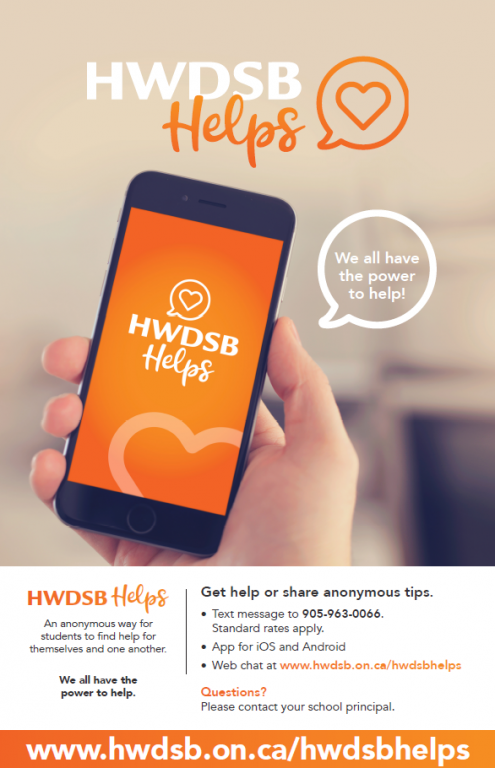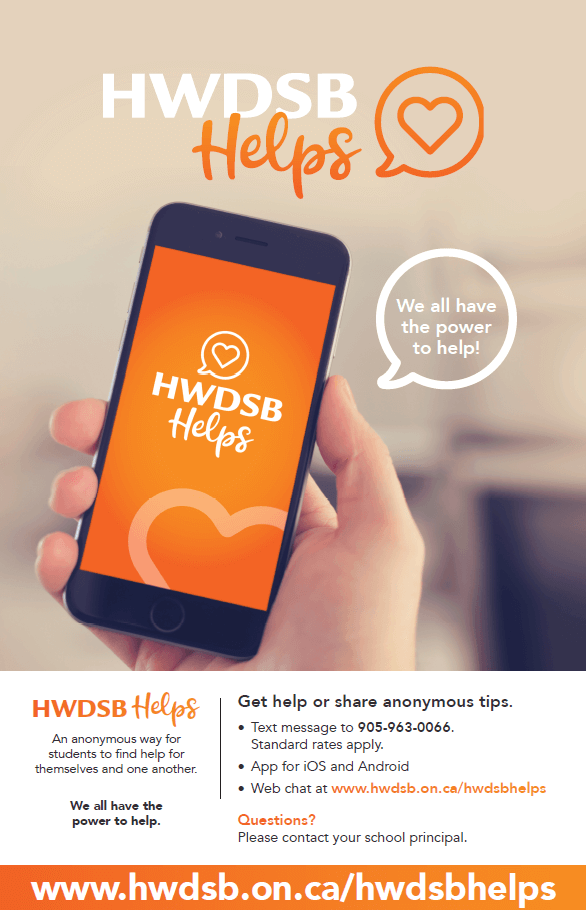 HWDSB Helps (formerly TipOff) is a free and anonymous way for students to find help for themselves and one another. The service uses mobile technology, like that employed at sports events, for the anonymous sharing of tips to support student well-being. Tips may relate to student mental health, bullying, substance use and more. When students, staff and families help promote a positive school environment, schools are safer and more welcoming places.
The service receives anonymous messages by text, web chat and a smartphone app. The service shares a report with the appropriate school, which follows existing Board and school protocols. Each user's phone number is scrambled to preserve their anonymity. This is not a counselling service but can direct students in crisis to 911 or Kids Help Phone.
Remember, we all have the power to help!
How can users access HWDSB Helps?
Users can contact HWDSB Helps in three different ways:
Text message to905-963-0066
App for Apple and Android phones
Web chat at https://inbox.guestassist.net/webchat/1049596
In case of emergency, call 911.
If you have questions, please contact your school's principal.
Updated on Monday, April 09, 2018.