Mohawk Trail School Museum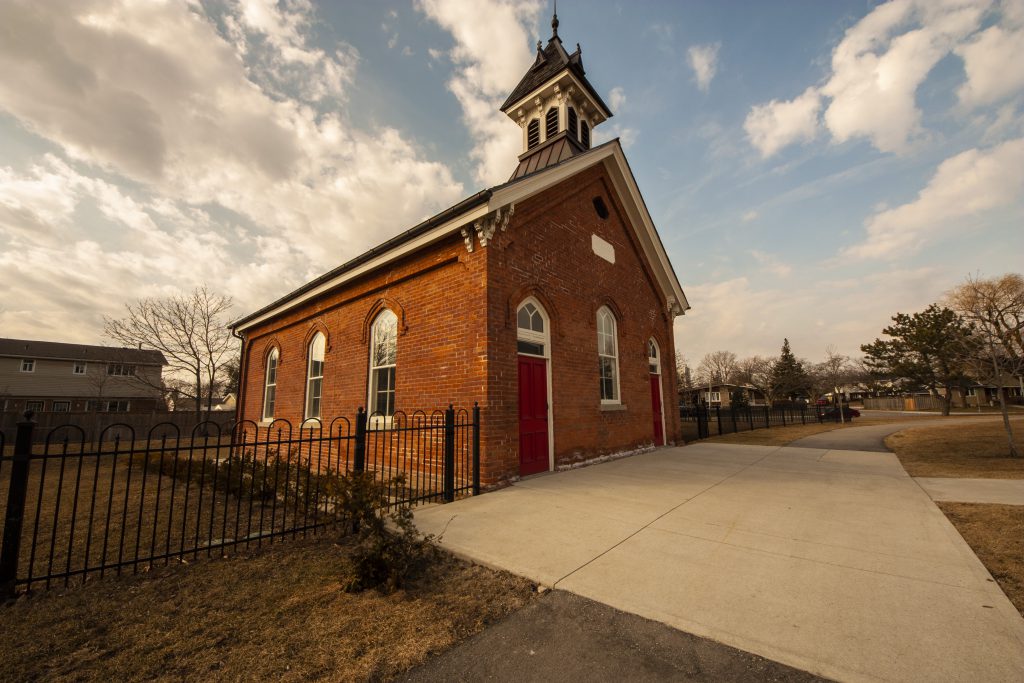 The Mohawk Trail School Museum is one of the more interesting aspects of the EAHC. Built in 1882, the school was originally known as S.S. #5 (aka School Section #5) for the Barton Township region, prior to the incorporation of the Mountain with the City of Hamilton. Its original address was 350 Mohawk Road West. It continued in this same fashion until a more modern Mohawk Trail building was erected in 1949, at which point the schoolhouse was used as additional classroom space. In 1967, the schoolhouse was renovated and re-established as a Museum by the Hamilton Teachers Council. For many years thereafter, the restored schoolhouse served as a location for primary and junior students to visit and to learn about education from another era.
In 2014, the schoolhouse was lifted from its original foundation and transported to the site of the current Board Headquarters, at 20 Education Court. It continues to function as a Museum and general heritage site, and has been featured as a Doors Open Hamilton site for a number of years. Class visits and programming are offered through the Mohawk Trail volunteer group, led by Program Manager Linda Sargeant.
The gallery below is an extract of a slideshow originally prepared by HWDSB staff as a visual demonstration of how the school and its students would have appeared back in its early days:
A visit back in time
Updated on Thursday, March 31, 2022.