Girls Can Frame, Too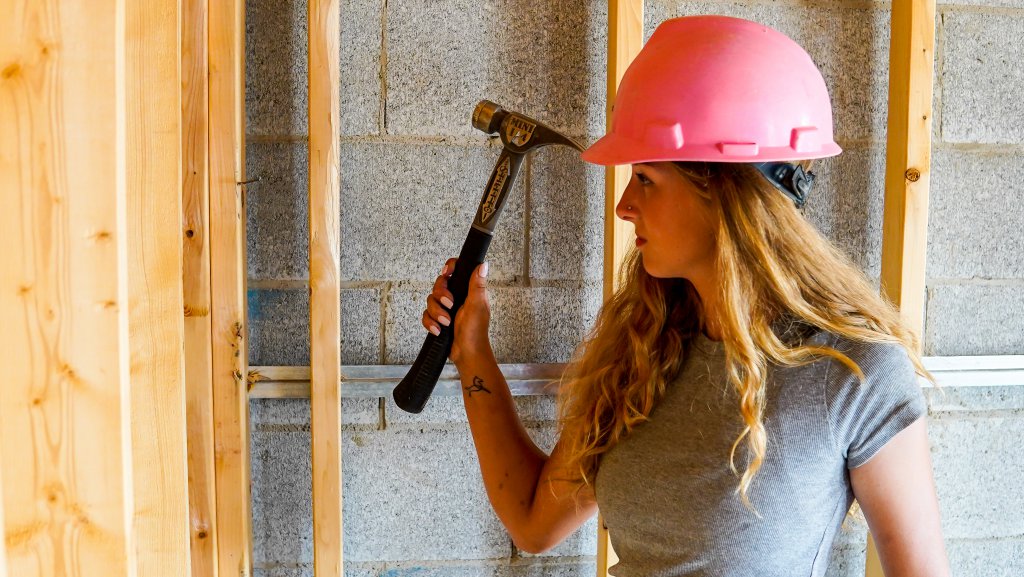 When Reta Currie started exploring co-op options in construction, she wasn't planning to pursue a career in the skilled trades. The 2021 Westmount Secondary School graduate had long dreamed of becoming a veterinarian and was on track to go to university after high school.  
"I thought learning woodworking would be really cool, so I decided to take a construction class," explained Reta. "That's how I learned about the Building Careers program."  
As one of HWDSB's specialized learning opportunities, the Building Careers from the Ground Up program provides hands-on experience for students with an interest in residential building construction. Students have the opportunity to complete Co-operative Education placements with building trades, including electrical, plumbing, framing, general contracting and more.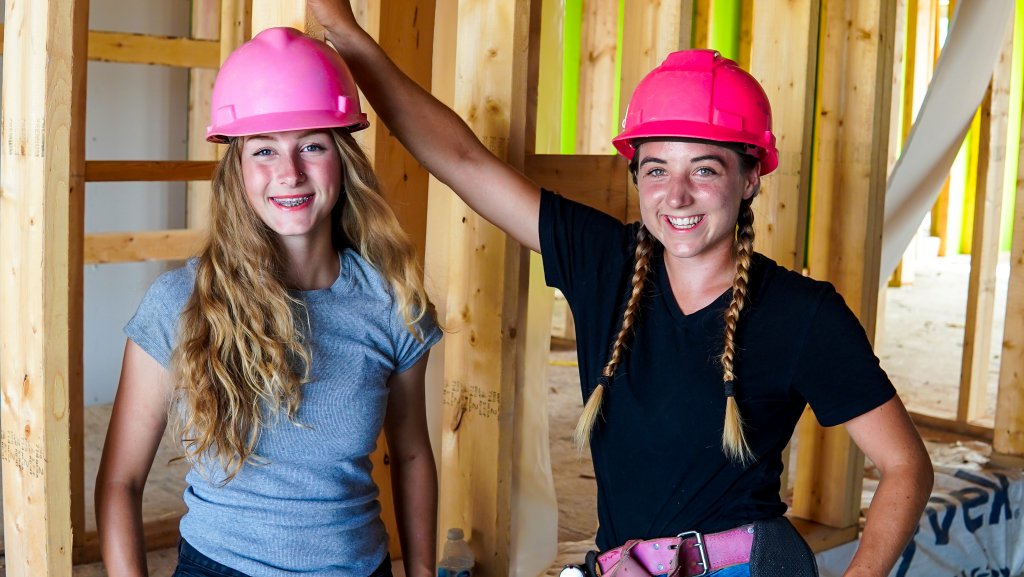 For Reta's Co-op placement she was paired with Brittany Farrow, a graduate from Sherwood Secondary School, who started her own business framing houses after an unconventional path to construction. Like Reta, Brittany joined Building Careers from the Ground Up after being introduced to it by a teacher at her school and quickly fell in love with working in construction. 
"I started learning right away. My crew took the time to sit down with me and teach me how to do things, or why they do things in a specific way," said Brittany. "Working with your hands and seeing the progress firsthand gave me a lot of confidence. I knew it was something I could do."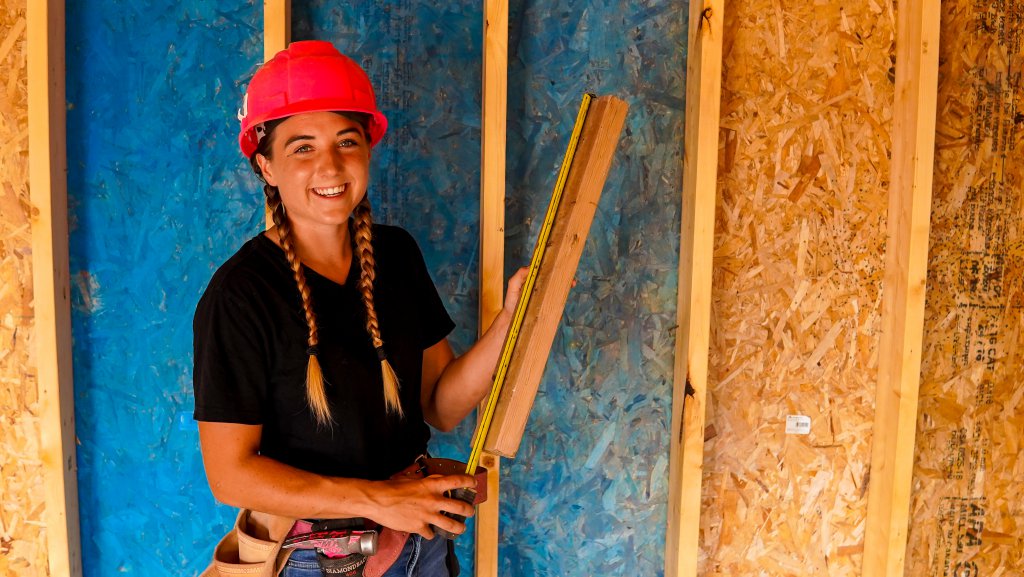 That confidence is something Brittany hopes to share with others, both as a mentor on the job and through her popular Tik Tok channel, @girls_can_frame. Brittany, alongside Reta, uses Tik Tok to share behind-the-scenes takes on their building projects, answer questions about their work, and encourage other women to get out there and follow the path they want to take.  
"Just go for it. There is so much opportunity, especially in skilled trades," says Reta. "These are high in demand jobs, and all you have to do is just go out and look for them."  
To learn more about Building Careers from the Ground Up and other Co-operative Education and Specialized Learning opportunities at HWDSB schools, visit https://www.hwdsb.on.ca/secondary/programs/co-op/experiential-learning/. 
Updated on Thursday, September 16, 2021.