Focus on Youth Presents 20 Tips for Writing Resumes and Cover Letters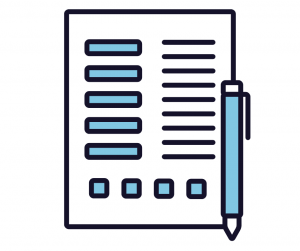 Are you having trouble getting started on writing your resume and cover letter for your Focus on Youth (FOY) application? If so, don't worry, we've got you covered! We've partnered with YMCA Hamilton's Employment & Training Services team to give you some great tips on how to write a resume and cover letter that will help put you on the right track.
You can also signup for the YMCA's resume writing and interview skills workshops taking place on June 7 and June 9. You'll still have plenty of time to fix up your resume and cover letter to apply to FOY by June 16. For more information about YMCA workshops, or to signup, call 905-540-9679 or email elizabeth.lorusso@ymcahbb.ca and shelan.khasho@ymcahbb.ca.
10 Tips for Writing a Resume
Be clear, concise and include only relevant information.
Do not exceed three pages in length. (One or two pages is fine for FOY.)
Your resume needs to present your best work. Tailor your resume to the position
by emphasizing skills and qualifications highlighted in each student job ad.
Use action verbs when describing duties, responsibilities, and accomplishments.
Provide examples of how you have demonstrated your skills and abilities through your education and/or work experience (paid, unpaid, volunteer, extra-curricular).
Write about previous jobs in past tense.
Use a simple format by avoiding italics, underlining and shading in the body of the resume and use standard fonts (e.g. Arial, Times New Roman) with a minimum size of 11. Avoid using pictures and graphics.
Do not include personal information such as your date of birth or Social Insurance Number (SIN).
Proofread to ensure there are no spelling, typing or grammatical errors.
You will be asked for references if you are selected for an interview.
10 Tips for Writing a Cover Letter
Emphasize how your skills and qualifications match those of the position requirements.
Showcase why you are the ideal candidate for the position by emphasizing the top qualities that set you apart.
Structure your cover letter with an opening paragraph, mid-section and closing paragraph.
Do not exceed two pages in length. (One page is fine for FOY.)
Write your cover letter in your own words.
Include a header with your full name, telephone numbers (e.g. home, cell) and email address.
Provide a professional email address that is appropriate for the workplace.
Address the cover letter to "The Hiring Manager" or "To Whom it May Concern". The hiring manager's name and mailing address is not required.
Indicate the Job ID number from the job ad and job title in the Subject Line
Proofread to ensure there are no spelling, typing or grammatical errors.
If you have any questions or concerns, feel free to reach out the FOY team on Instagram @focusonyouth_hwdsb, or by email: focusonyouth@hwdsb.on.ca.
HOW TO APPLY: Visit our Focus on Youth webpage for more information about the job and what to include on your resume/cover letter. Send your completed resume/cover letter to focusonyouth@hwdsb.on.ca by June 16, 2021 at 4 p.m.
Click here to learn three reasons why we think you should apply!
Updated on Friday, June 04, 2021.