Sherwood football team scores with inclusivity
Sherwood Secondary School student Josh Pawley always had a passion for sports, and knew he wanted to join the school's football team.
As a Grade 11 student with autism who receives special education supports, however, Josh wasn't sure if there could be a place for him on Sherwood's senior football team.
"I told Josh, there will be a place for you on the team," said coach Chris Behrens. "I don't know yet in what capacity, but you will be a part of our team."
With encouragement and support from his family and Coach Behrens, Josh decided to try out. Despite initial challenges getting suited up with all his gear, and fears about being cut, Josh quickly became an important member of the team.
Coach Behrens says that Josh has shown up to every practice and is the first player to get suited up and on the field ready to play.
"He's dedicated, has heart and grit, and that's not something that can be taught," Behrens said.
Behrens has seen Josh's football skills progress over the season and has pointed to Josh's dedication and determination as qualities the rest of the team could look up to and aspire to.
"Coaching isn't about winning the game. It's about teaching them life lessons," Behrens explained. "Treating others with respect and dignity and not judging others are important lessons."
Behrens says that although there was some apprehensiveness at the beginning of the season, the other players on the team started volunteering their time on lunch breaks to practice with Josh and treated him as they would any other player.
Josh's mom, Teresa Willoughby, is very supportive of Josh's involvement, taking three busses to pick up Josh from football practice.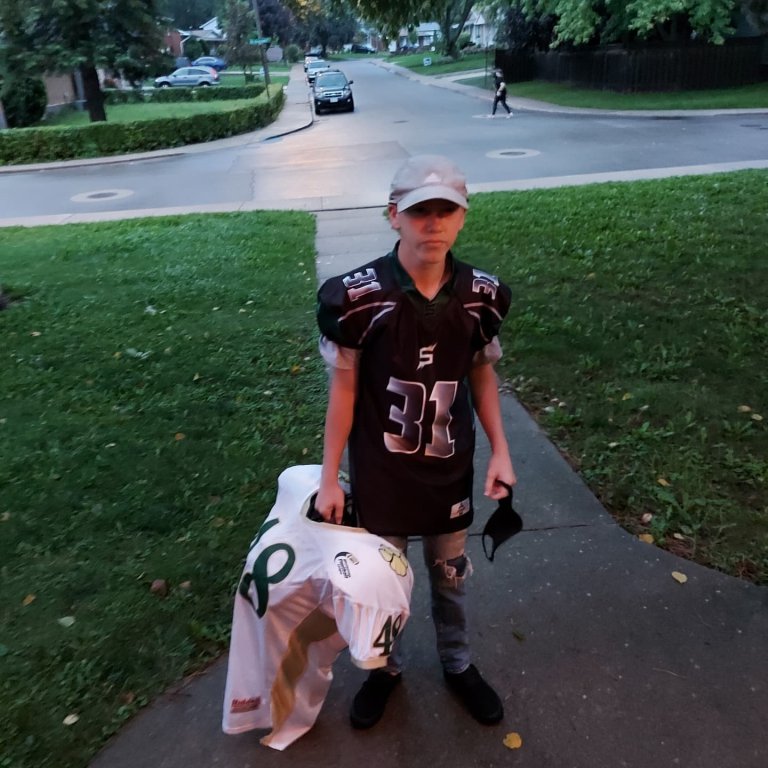 "You have to give him a chance," Willoughby explained. "You can't let his autism define him. Every child needs opportunities."
With this year's football season finished, Josh wants to pursue sports further and looks forward to trying out for the team next year.
Updated on Wednesday, January 12, 2022.