HWDSB EQAO Results Leads to Continued Investment in People, Practice and Progress
For school-based information, please visit EQAO
Printable version of the infographic
The Education and Accountability Office (EQAO) released the 2018-19 assessment results in the areas of Primary and Junior Reading, Writing and Mathematics, as well as the results of the Grade 9 Mathematics assessment and the Grade 10 Ontario Secondary School Literacy Test (OSSLT).
"Today's release of the 2018-19 EQAO results shows that the efforts we are putting in towards our Strategic Directions are paying off for our students" said Director of Education Manny Figueiredo. "We know our students, staff and administration are capable of more and we will continue to focus on closing the gap with other students in Ontario."
HWDSB continues to focus on its long-term commitment of its Strategic Direction priorities in the areas of student learning and achievement, which consist of three goals:
All students reading
Improvements in mathematics
All students graduating
"As a Board, we saw either improvements or things stabilize in the gap between our students' achievement compared to others in the province on six of nine assessments," said Figueiredo.
See these targets below in our response to EQAO results.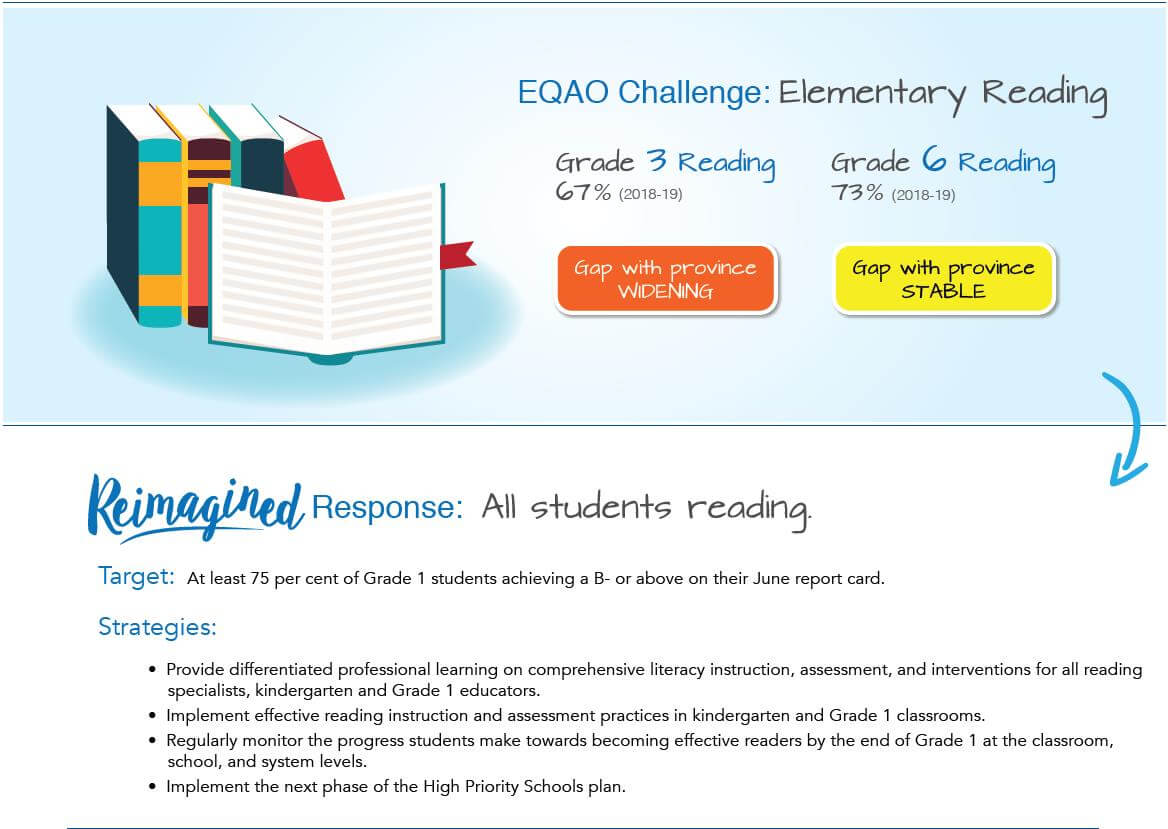 Updated on Wednesday, September 25, 2019.