High School Graduation Rate Continues above 80%
Hamilton-Wentworth District School Board's five-year high school graduation rate is 81 per cent for students who stay at HWDSB, new Ministry of Education data shows.
For the students who started in 2013-14 and stayed in HWDSB, the rate after five years was 81 per cent. This marks the 4th successful cohort at/or above 80 per cent. While encouraging, work continues towards the goal of all students graduating.
"At the end of the day, Graduation is our ultimate goal and through the hard work of educators and our partners, we continue to see 4 out of 5 students graduate," said Director of Education, Manny Figueiredo. "Our commitment to having our students graduate within five years is enabling them to have a bright post-secondary future."
The 2013-14 cohort represents students who graduated within five years by August 2018 and is reflected in the outcomes related to the Board's 2017-18 Annual Plan.
Please learn more in our Graduation rates infographic – September 2019
---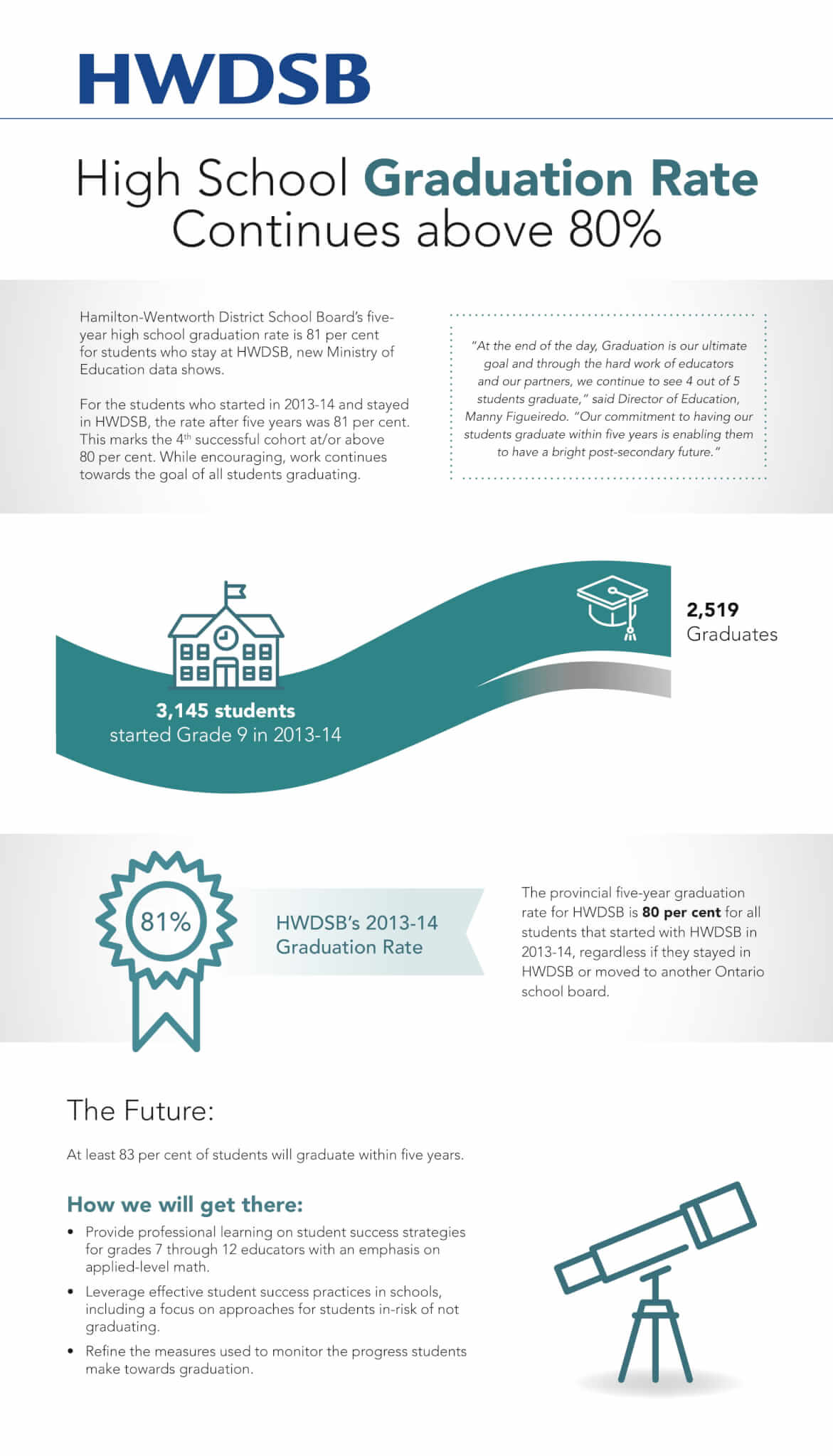 Updated on Friday, September 24, 2021.