CC:ROSE Project Blooms into Indigenous Student Community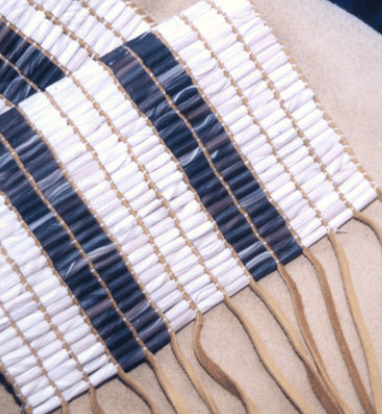 It began from a challenge: why couldn't there be supports for the entire HWDSB Indigenous student body, rather than programs at just some schools?
The student reps, on the Indigenous Education Circle (IEC), shared experiences of social isolation, discrimination, tokenism and made to be obliged to be a  classroom spokespeople for all things Indigenous.
"In my experience I was never taught true things about being Indigenous," one student said. "I would like to learn more about Anishinaabe culture."
Some HWDSB schools have cultural or language programs where Indigenous learners affirm identity. But at other schools, students feel like they need to search outside of school to discover Indigenous knowledge, spirituality and a sense of belonging.
"The learners wanted to create an Indigenous student community," said Jolene John, Aboriginal Community Liaison at HWDSB. "When students do not have the resources for this at home, schools become very important places."
The challenge launched work to land a Student Success & Leadership Grant from the Ministry of Education's Indigenous Education & Well-Being Division. A strategy evolved as the effort took on its new name: Cultivating Community: Reclaiming Our Spaces in Education (CC:ROSE).
You could say CC:ROSE has been growing as an initiative for Indigenous learners, by Indigenous learners. In addition to student and community input, the Indigenous Education Team includes Jolene John (Aboriginal Liaison); Tehahenteh (Knowledge Holder); Kristina Zito (Social Worker); Lisa King (Consultant) and Superintendent of Equity and Well-being Sharon Stephanian.
Other aspects of CC:ROSE in 2018-19 included:
Student Panels/Workshops/Assemblies: Eight Indigenous learners gathered at school and board locations as well as the Hamilton-Regional Indian Centre to plan how to build an Indigenous student community across HWDSB.
Student Conferences: Students came up with a conference title, Cultivating Community: Reclaiming Our Spaces in Education (CC:ROSE). They felt they had to build community if they wanted a Board-wide Indigenous Student Council, safe spaces for Indigenous youth at each school and a new Indigenous Student Trustee position. The student-led conference helped recruit and engage students, while shaping what the Indigenous student community will look like.
Resources: Students identified the need to have "graffiti walls" or blank sheets with colourful markers and pens so they could draw, write and be creative with their learning. Incentives also included raffle items such as Indigenous apparel, cultural items, medicines and gifts; they are also using technology to record their learning.
Year-end Event: The HWDSB Indigenous community also looks forward to the student-organized annual year-end event. Students showcased their art and welcomed a keynote address by community scholar, lecturer and hypnotist Darren Thomas.
In hindsight, the project team reflected on where they have been:
"There are many positive lessons learned from the project," John said. "We know that the Indigenous learners across Hamilton are extremely diverse and have their own unique set of barriers, realities, and lived experiences."
they are made to be obliged… it's something that educators and teachers do when they don't know the answers and call upon the Indigenous student as the "Expert" to speak upon all things Indigenous, when the content/subject matter may not even be relavent to their own context/location in terms of their community/clan/nation and/or lived experience or reality..  [J[1]
Updated on Friday, November 20, 2020.