Bernie Custis Educator Named Finalist for Governor General's History Award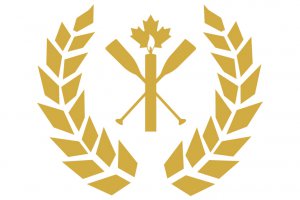 Canada's History is preparing to announce the 2022 winners for the Governor General's History Awards, and it is safe to say the HWDSB community will be rooting for one finalist in particular.
Evelina Cino of Bernie Custis Secondary School (BCSS) is one of 18 educators on this year's shortlist for the Governor General's History Award for Excellence in Teaching. She was familiar with the award after seeing previous recipients from HWDSB, but only learned of her selection after getting an email from organizers.
"I never thought I would be nominated for this award, let alone make it to being one of the finalists," said Cino. "My reaction to finding out I was nominated was happiness and excitement! But my reaction to finding out I made it as one of the finalists was disbelief, tears of happiness, and overwhelming sense of excitement."
The award, which was established in 1996, honours six teachers for innovative approaches to teaching Canadian history. According to Canada's History, the selected projects, "demonstrate many best practices in history education, including creating authentic learning experiences, encouraging historical research and critical thinking, incorporating historical thinking concepts, and considering Indigenous perspectives and worldviews."
Cino's nomination stems from a final culminating task for her CHC2D (Canadian History Since World War I) class. Canada's History has provided a description of the project on its website:
Designed as a final culminating task, Evelina Cino's project allows her students to showcase their learnings in CHC2D by creating a digital scrapbook of Canadian history. Upon completion of each of the four strands of the course, students choose an event for analysis based on personal interest. Students are also asked to choose one of the four strands of historical thinking and explain its relevance to their chosen event, thus making the learning relevant to the world in which they live today. This project allows students to be active participants rather than passive recipients in the learning process, taking ownership of their learning and having the creative freedom to demonstrate what they have learned.
Cino came up with the idea for her class to create a digital scrapbook a few years ago, and it has clearly been a hit with students ever since. Connections to authentic learning experiences, historical research, and critical thinking also show why the assignment was an easy choice for Canada's History.
"Because students are choosing an event that they find to be the most important or impactful, there really is not a challenge in relating the event to the world we live in today," explained the BCSS educator. "This ensures lessons in history remain relevant to students today."
Best of luck to Evelina Cino as we await the Governor General's History Awards results for 2022! The entire HWDSB community is pulling for you.
In the meantime, you can visit the Canada's History website to learn more about the Governor General's History Award for Excellence in Teaching and read profiles for the other 17 nominees.
Updated on Wednesday, October 05, 2022.