2023-2024 School Year Calendar Now Approved
HWDSB calendars are now final for the 2023-2024 school year after Ministry approval.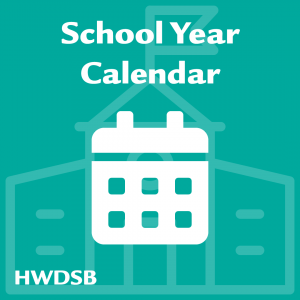 Each year, Ontario school boards must submit school year calendars to the Ministry with 194 school days (including seven Professional Activity Days) between September 1 and June 30, with up to 10 secondary exam days.
We thank those who shared their thoughts during the recent school year calendar consultation.
Please note that the first day of school for students will be Wednesday, September 6, 2023.  
Learn more and start to plan by viewing our School Year Calendar web page.
We look forward to an exciting 2023-2024 school year with our students, families, staff and communities.
Updated on Friday, June 09, 2023.