When Students Become Teachers: CreationCamp's Nadeem Aljaber
This is the second story in a two-part series about Hamilton-Wentworth District School Board (HWDSB) graduates who have returned to the classroom as Specialist High Skills Major (SHSM) leaders.
Click here to read about Nature of Mindfulness' Anthony Berlingeri.
---
Lessons on coding and game design were uncommon when Nadeem Aljaber was in secondary school.
"As a high school student, I didn't know what I wanted to do for a career," said Aljaber. "It really wasn't until post-secondary that I was exposed to technology, innovation, and start-ups."
After becoming more familiar with these fast-growing spaces, the Saltfleet District High School graduate knew he wanted a piece of the action. Aljaber also realized a desire to share his passion with others.
"I had the opportunity to work at a few different organizations and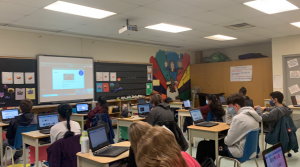 start-ups in new product development over the last few years and I became interested in teaching others how to bring their own ideas to life."
This idea lead to the "creation" of CreationCamp, a program that brings engineers, entrepreneurs, and game designers into classrooms to teach students how to innovate through coding and 21st century skills. These professionals present students with a real-world problem that they are facing in their industries. The group then works to find solutions and learn how to code software prototypes to solve the problem. In game design lessons, students can learn how to code their own video games.
Former teachers have described Aljaber as an excellent businessperson who listens to program needs, works with teachers and community partners to create a real-world SHSM experiences for students, and responds to student and teacher feedback to always improve his offerings. He explains how coding is useful in the workplace and has collaborated with Transportation SHSM students on coding applications for delivery services. His ability to show students the future possibilities for coding in industry has helped them think about some interesting post-graduate career pathways.
"The skills that are being taught at CreationCamp are the skills that allow one to innovate in any industry," Aljaber told us. "Teaching students the skills to invent new processes, products, or technology gives them a tool set to be able to join an industry and be able to start pushing that industry and their own careers forward."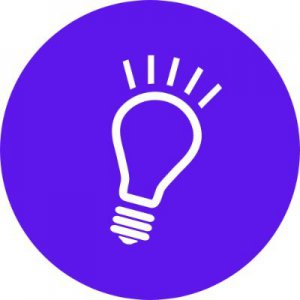 Even though he spends most of his time behind-the-scenes and does not teach the classes himself, Aljaber is aware of the impact that CreationCamp is having on HWDSB students. The Saltfleet graduate is able to expose young minds to industries that are expanding at a rapid pace. Aljaber only learned about these fields during his post-secondary education, so one can only imagine what today's students can achieve when they learn discover new skills and passions in high school.
"It does feel really great to be working with HWDSB," he explained. "Being able to teach these skills earlier to students is really important to me because I think it can spark a lot of possibilities for students as they move into their careers."
For more information about CreationCamp, visit its website. Be sure to also check out HWDSB's SHSM webpage to learn more about the program.
Updated on Thursday, April 15, 2021.