Registration Now Open for 2022-23 Elementary Strings Program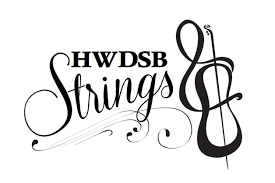 The Elementary Strings program is now open for 2022-23 registration! HWDSB Continuing Education is currently accepting registration for students who will be in grades 4 to 8 next year for our Violin and Cello program.
This upcoming year, we will be offering lessons in both in-person and online formats. Small group (3-5 students) and private classes will be delivered at Westdale, Glendale and Hill Park Learning Centre, or over MS Teams.  All classes will take place in the evenings or on Saturdays.
Orchestra (groups of approximately 15) will also be available as an add-on program for lesson participants! Orchestra will only be available in-person at Hill Park.
This is a fee-for-service program. Instruments (on loan) are provided free of charge and music books are included in the program fees.
Registration is available until September 19, 2022 at 8 a.m. Visit the Elementary Strings program webpage to learn how to apply and find more information.
Updated on Wednesday, June 08, 2022.