Health Measures for the Start of the 2022-23 School Year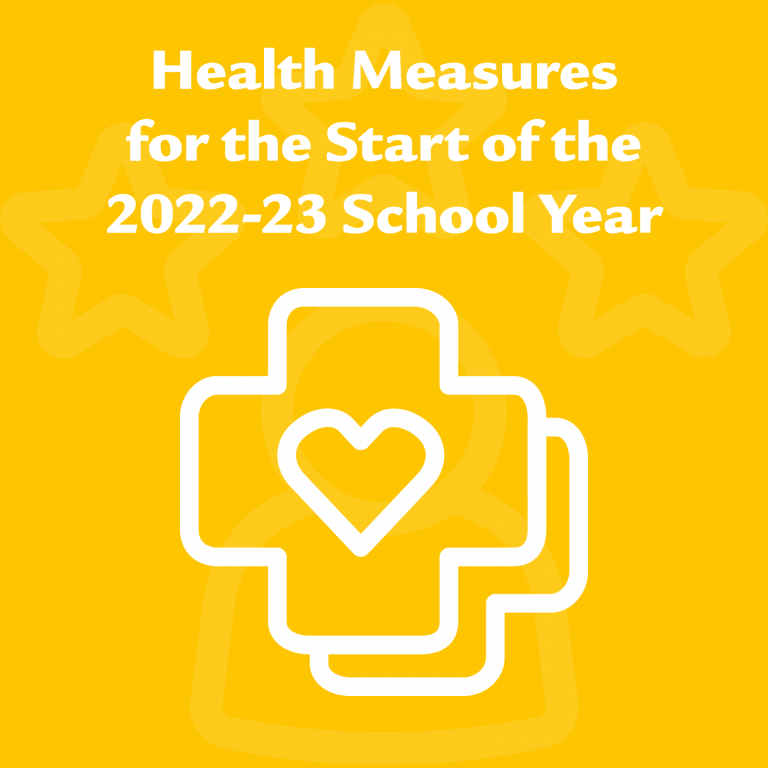 We are excited that students and staff will be returning in person this fall, after two years of disruptions due to the ongoing COVID-19 pandemic. Thank you for being so resilient.
Most health and safety guidance from the province is unchanged from the end of the 2021-22 school year, but here are some items we want to bring to your attention:
Screening
It is still recommended that staff, students and visitors continue to self-screen every day before attending school using the COVID-19 school and childcare screening tool. We no longer verify student or staff screening results.
Please stay home if you are unwell.
Masks
At HWDSB, we continue to encourage and recommend the wearing of masks in schools, administrative buildings and buses, as an effective public health measure. We will continue to offer free masks for students and visitors to our schools. Although masks are not required, our schools, offices and buses are respectful, welcoming and inclusive environments where individuals can choose to wear or not to wear a mask.
Ventilation
HEPA filter units are installed in every occupied kindergarten class, in all occupied learning spaces without mechanical ventilation, and in mechanically ventilated learning spaces without MERV-13 level filters. HWDSB will continue to deploy additional HEPA filter units in learning spaces in a manner that maximizes their benefit. We will continue to publicly communicate ventilation measures on our website.
Hygiene
We will continue to promote and integrate appropriate hand hygiene and respiratory etiquette during the school day. Schools will continue to promote hand washing as an effective health precaution.
Vaccines
HWDSB communications will continue to share vaccine information from Hamilton Public Health Services when appropriate. Vaccine eligibility has expanded to include children as young as six months. Please learn more on the city's COVID-19 vaccine website.
Mental Health
HWDSB will continue to offer a wide variety of mental health supports for students, knowing that the pandemic has impacted student well-being. This is especially important during the return to school, which can be stressful for some students. Please explore the supports on our We Help web page to learn more about these evidence-based and timely school-based mental health services and supports.
Testing
HWDSB is pleased that we can continue to offer rapid antigen test kits for symptomatic students and staff. Tests are available upon request, to be taken home and only used when someone is symptomatic at home.
Monitoring Student Absences
We will continue to monitor school absence rates and collaborate closely with Hamilton Public Health Services to support student well-being and health and safety in schools. Schools will report unexplained spikes in absences to public health in case this indicates increased COVID-19 cases and requires action.
Transportation 
Bus contactors will continue with regular cleaning routines, to ensure that students and drivers have a sanitary environment. Masks are optional but encouraged while riding the bus.
Thank you for staying informed as the new school year approaches.
If you have any questions, please speak with your school principal.
Updated on Monday, August 29, 2022.