Continuing Education's Summer Co-op program gives current secondary school and adult students the opportunity to gain one or two Co-op credits in the summer.  Placements can be prearranged with an employer or arranged through Continuing Education and are restricted to placements within HWDSB boundaries. 
STEP 1: Get the Info.
  A) Get the Calendar:  
Summer Coop Calendar 2019: dates and deadlines for Summer Co-op 2019.
  B) Go to the Information Session: was held Thursday, April 11, 2019 at 7:00 p.m.
  C) Missed the Info Session – Get the Overview: Watch Summer Coop Overview Video
NOTE: Applications are closed, submissions will not be considered without the consent of the Principal of Continuing Education. Students who applied for Focus on Youth and wish to earn credits, can complete an application form.
*BEFORE YOU BEGIN*: The following documents need to be printed completed, signed and scanned: Parental Consent Form 2019 and Teacher Referral Form 2019, also you will need a current Student Status sheet.
Sorry. This form is no longer available.
NOTE: Please complete all required fields, successfully submitted forms will be followed by a message stating the form was submitted successfully, as well as a verification email.
Mandatory Pre-placement
Pre-placement course opens May 13, 2019 and close June 10, 2019, this course takes about 20 hours to complete.
The Coop pre-placement course covers the health and safety aspects of doing a coop and is therefore mandatory. Instructions for accessing the Pre-placement course can be found on the link below:
Summer Coop HUB instructions to access Pre-placement Course
To access the HUB -> https://home.hwdsb.on.ca/
Course Title -> Summer Coop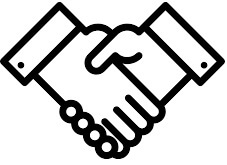 PLACED: If you have a confirmed placement please complete the form below and submit.
NOT YET PLACED: Please continue to contact employers you might be interested in doing your placement at during the summer.
Sorry. This form is no longer available.
Updated on Friday, May 31, 2019.