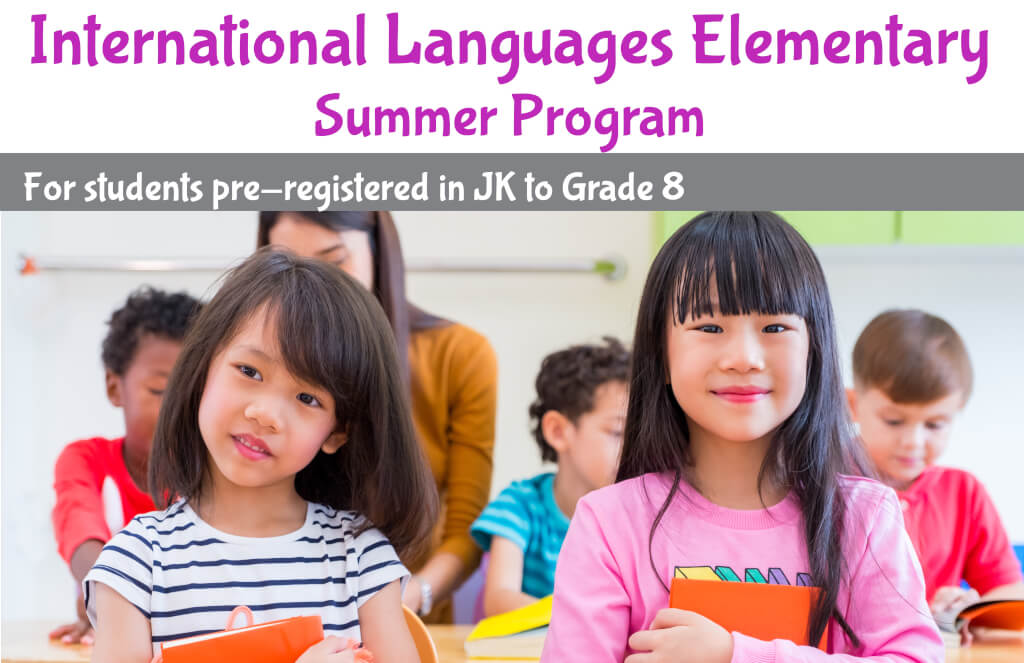 Summer International Language Elementary Program (NON-CREDIT)
The Summer International and Indigenous Language Elementary (IILE) program will not be running during the summer of 2020 due to the current Ministerial closure of school buildings.  We look forward to welcoming our participants back in the Fall of 2020.
Contact
For more information, please contact the Continuing Education Main Office at ce@hwdsb.on.ca.
Updated on Friday, May 29, 2020.