Day and night classes are in-person
The Adult English Language Programs of the Hamilton-Wentworth District School Board have been supporting adult newcomers in Hamilton since 1992!
English Language Programs (CLICK HERE)
Join language training classes that fit your schedule!
Canadian Language Benchmarks - What are CLB's? (CLICK HERE)
Understanding the Canadian Language Benchmarks is a Government of Canada video that explains the language framework used for language training in Canada.
Classes are based on the Canadian Language Benchmarks (CLB). The CLBs are the standards used in Canada in government-funded language learning and teaching. The Benchmarks describe what a person who is learning English can do in different situations at home, at school and at work. For more information, please see the Canadian Language Benchmarks Can Do Statements. Our courses use Portfolio-Based Language Assessment and language instruction is learner-centered and task-based. Language topics will be chosen in collaboration with other learners and the teacher to help meet individual needs for life in Canada.
Call us today to find the class for you!
City Learning Centre (905) 525-8833
Hill Park Learning Centre (905) 561-2190 extension 4774
Parkway Learning Centre (905) 573-0941
Email: adultesl@hwdsb.on.ca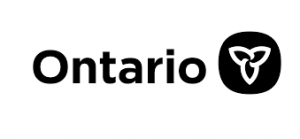 Visit Canada.ca/newcomer-services to learn more about these and other services.
Updated on Tuesday, July 25, 2023.