---
IMPORTANT NOTICE

– Independent Study Program is CLOSING

February 26, 2018 – Effective September 1, 2018 we will no longer be accepting registration into our Independent Study program.  Students with an active course* as of August 31, 2018 will be allowed to complete the course prior to August 31, 2019 when the program will be closed.  Any outstanding course work and exams as of August 31, 2019 will not be accepted. *if you have not submitted work since February 2018, your course is no longer active

---
Independent Study Program – Full Year 2017-2018
Work at your own pace…on your own time…
Community and Continuing Education offers Independent Study courses which allows you to get an education that fits your life.
2017-18 Independent Study Registration Package – FILLABLE
Independent Study – Hours of Operation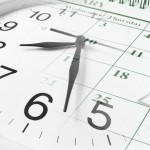 September (after Labour Day) to June
Monday to Friday, 8:30 a.m. to 3:30 p.m. *
Tuesday and Thursday, 5:30 p.m. to 9:00 p.m. (no Debit payment available)
July and August (until Labour Day)
Monday to Friday, 8:30 a.m. to 2:30 p.m. (closed Mondays in August 2018)
All work submission and exams take place at the Hill Park Learning Centre, 465 East 16th Street.  Please see below for exam information*.
About Independent Study
Independent Study (ILC) courses allow students to work at their own pace. Students are able to decide when and where to study, and have the added flexibility of starting and finishing a course at any time of the year. Independent Study credits are available in the new curriculum (OSSD).
The length of time to complete a course varies from student to student. A full credit course takes approximately 16 weeks to complete.  Adults have ONE CALENDAR YEAR to complete a course or be automatically withdrawn.  Secondary School students must complete their course within the school year it is started.
Can I take Independent Study courses?
You are eligible to take Independent Study courses if:
You are 18 years or older and are not attending Secondary School in the current semester.
You are an HWDSB Secondary School student and meet the eligibility requirements – new rules are in place effective September 2015 – please contact your Guidance Counselor for details.
You attend Secondary School outside of HWDSB on a part-time basis (2 or fewer credits per semester).  Your Principal or Guidance Counselor must initial the "part-time" box on the registration form.
What are the fees?
$40 – Program Text Deposit (refundable if materials are returned in good condition within a calendar year)
What courses are available?
There are many credit courses available in a variety of subjects at the Grade 11 & 12 grade levels including:
Business
English
Math
Science
Social Sciences
Courses consist of 20 lessons each and are assigned in 4 groups of 5 lessons. Students are expected to complete 20 lessons and an exam (mid-terms are required in some cases).

Completed work can be submitted for marking at the CCE Hill Park Learning Centre.  Please see the office hours listed at the top of this page.
IMPORTANT NOTICE For Secondary School Students Enrolled in Independent Study Courses During the 2017-2018 School Year  All work must be submitted and the final evaluations completed by Friday, May 11, 2018 in order to guarantee marks will be available to secondary schools for June graduations. Courses completed after May 11 will not be guaranteed to have all marking done in time for schools to include in June graduations.
Exam information:
No Cell Phones Allowed While Writing Independent Study Exams. Students Found With Cell Phones During the Exam Will Be Given a Zero (0). if You Use Your Cell Phone as Your Calculator, You Will Need to Bring a Calculator to Use for the Exam.
Exams do not need to be booked in advance.  If you are writing an exam during the day, please arrive and be ready to write your exam no later than 1:30 p.m.  If you are writing an exam in the evening, please arrive and be ready to right your exam no later than 7 p.m.
Updated on Thursday, August 30, 2018.