OYAP Partnership Donations
Stanley, Black and Decker give students tools to succeed
By Mike Pearson, Hamilton Community News staff
Hamilton high school students are building strong career opportunities thanks to a major donation of new construction tools from Stanley and Black and Decker.
Twenty five students representing 12 public high schools were on hand to see the new power tools and accessories at a March 5 presentation at Saltfleet District High School. Saltfleet is the base location for the Hamilton-Wentworth District School Board's Building Careers From the Ground Up program.
The board-wide program offers students an opportunity to earn up to six credits and provides hands-on experience in new home construction and home renovation. Courses are offered in Grades 11 and 12.
Everything from table saws to pneumatic nailers, screw guns  and smaller ticket items like levels, tape measures and tool belts were donated to the school board's Ontario Youth Apprenticeship Program. The total value is estimated at $8,000.
Paul Wilson teaches the program at Saltfleet along with Mike Koslowski. Recently, students have spent their semesters building new homes on Mud Street in upper Stoney Creek, as part of the Penny Lane Estates Landmart Homes subdivision.
The board's OYAP program has also partnered with Habitat for Humanity to build three new homes on Hamilton's Burton Street for low-income families.
"We feel grateful for (Stanley and Black and Decker's) support of our program," said Wilson.
At a carpentry skills competition last May, Wilson met Greg Dillon, a representative of the Stanley and Black and Decker brands.
After some discussions between the tool manufacturer and the school board, a sponsorship agreement was hammered out, which will benefit both parties. The OYAP construction trailer, which follows students to job sites, will bear the logos of the core Stanley and Black and Decker brands, which include Dewalt, Porter Cable, Bostitch and others.
Dillon said the company examined the school board's existing equipment supply and began switching out some older items with newer tools.
"These are the tools that will outfit any crew on any job site," Dillon noted.
Students like Dalton Smith have just begun the OYAP program, but are already eager to use the new tools.
"It's going to be way better," said Smith, who is most eager to use the new circular saws.
The Grade 11 Highland Secondary School student has only been part of the construction program for a few weeks, but already has experience working for a home renovation company over the summer.
Building Careers From the Ground Up is a Specialist High Skills Major program available to students in either semester one or two. Completion of the Grade 11 construction technology course is recommended.
Along with building a new home from the ground up, students have the opportunity to work at co-op placements in construction-related trades.
The program offers students basic awareness training and certification in WHMIS, fall protection, basic health and safety, first aid, and various other safety instruction.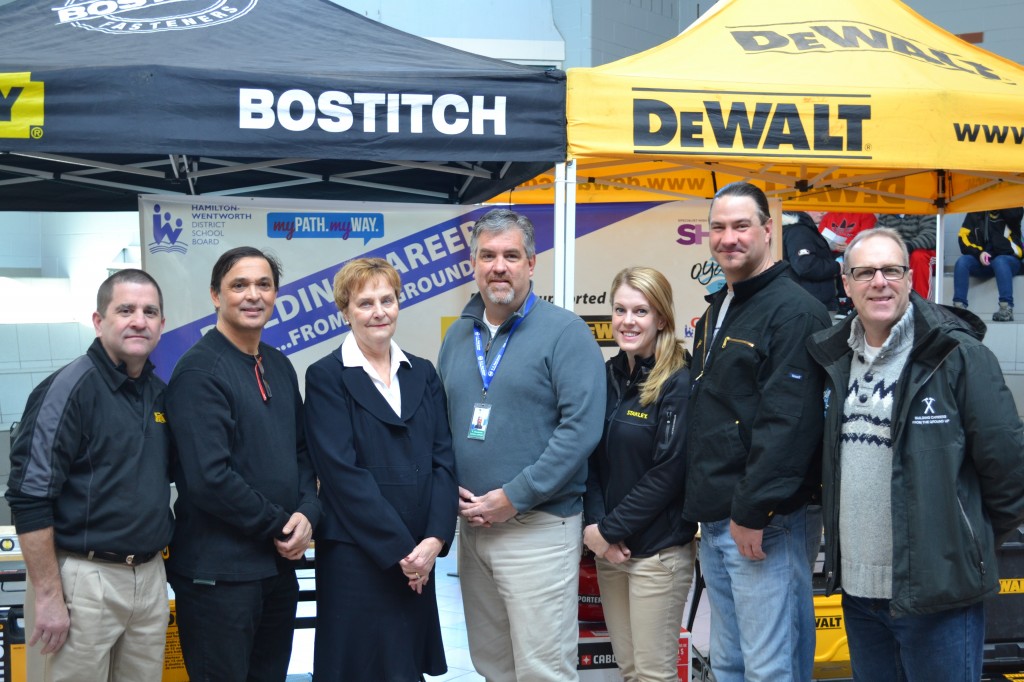 Updated on Wednesday, April 02, 2014.