The alumni and staff of Ancaster High School invite you to nominate former Royals who have made a difference in their professional and/or personal pursuits. These individuals may have excelled in the fields of arts and entertainment, business, military service, community service, science, and athletics. It is our hope to recognize and celebrate their accomplishments and to inspire current students within the Ancaster community. Please bring potential inductees to the committee's attention by completing the attached Hall of Distinction nomination form and emailing it to:
AncasterHighHOD@hwdsb.on.ca or by contacting the school at 905-648-4468.
Deadline for 2018 nominations is November 30th, 2017
Inductees
2016
Bob Cameron

Attended Ancaster High School 1969-1974
Football Player
Notable Achievements
Captain of 3 championship football teams (1970, 1971, 1972)
Winner of the Hec Crighton Trophy (Most Outstanding Canadian University football player (1976)
Winner of the Most Outstanding Canadian in 1988 Grey Cup
Winner of 3 Grey Cups with the Winnipeg Blue Bombers
Played in a record 353 consecutive games
Member of the Canadian Football Hall of Fame (2010)
Marilyn McHarg

Attended Ancaster High School 1973-1978
Humanitarian
Notable Achievements
Executive Director – Medecins Sans Frontieres
Director of Operations Medecins Sans Frontieres
Golden Jubilee Medal (2002)
Honorary Doctor of Laws (Queen's University)
Humanitarian Award-Queen's University Alumni
Order of Ontario (2015)
Dr. Allan J. Ryan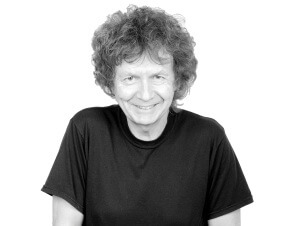 Attended Ancaster High School 1959-1963
Academic and Author
Notable Achievements
New Sun Chair in Aboriginal Art and Culture at Carleton University
Author of The Trickster Shift which won an American Book Award in 2000
Co-ordinator of the New Sun Conference highlighting achievement and diversity in contemporary Aboriginal art
Co-Curator of About Face: Self-Portraits by Native American, First Nations and Inuit Artists
Doctorate in Anthropology from University of British Columbia
Alan Stacey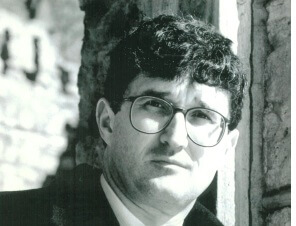 Attended Ancaster High School 1959-1964
Conservationist
Notable Achievements
Co-founded Students Park Fund
Raised $60,000 to purchase 122 hectares of what is now the Dundas Valley Conservation Area (1971-1981)
Chairman and/or Board member of the Hamilton Conservation Authority for 25 years (1973-1998)
President of the Bruce Trail Association (1978-1980)
Dr. Victor Cecilioni Environmentalist of the Year Award (1982)
In 2002 Alan Stacey was honoured with the dedication of the Stacey Meadow at the Dundas Valley Trail Centre.
2015
Daniel Lanois

Attended Ancaster High School 1966-1969
Record Producer and Engineer/Musician/Singer-Songwriter
Notable Achievements
7 time Grammy Award winner
5 Juno Award winner
Produced U2 album "Joshua Tree" which won the Grammy for Album of the Year (1989)
Canada's Music Hall of Fame (2002)
Inducted into the Canadian Walk of Fame (2003)
Canadian Music Industry Hall of Fame (2012)
Lifetime Achievement from the Governor General's Performing Arts Award (2013)
Updated on Wednesday, June 13, 2018.