WELCOME to the GUIDANCE OFFICE! 
Meet your Guidance Counselors:
---
K. Miminas — Head of Student Services, Last Names L-Z
S. Ireland – Assistant Head of Student Services, Last Names A-K
M. Hewitt – Head of ESL Department, ELL Guidance
---
T. O'Hanlon- Head of Learning Resource, Last Names A-K; Special Education, Alternative Education and SSCP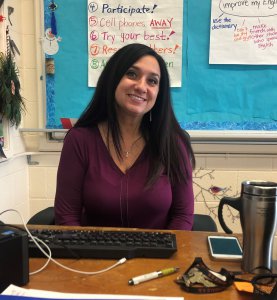 S. Cuicani – Assistant Head of Learning Resource, Last Names L-Z
C. Vandersteen – Student Success Site Lead
M. Willson – Guidance Secretary
Booking Appointments
Just come down to guidance (located beside the main office) and book an appointment with Mrs. Willson–she will send you a verification email through your Outlook mail so you don't forget your appointment.
Timetable Changes
If you need to make a timetable change, you will have to come to Guidance to make an appointment to see your designated counselor.  Please note that there is a time limit –  if you withdraw from a senior level course (a grade 11 or 12 course) after five instructional days following the issue of the mid-semester report card, the withdrawal is recorded on your transcript.  Timetable changes usually occur within the first two weeks of school.
Attendance/Registration Letters
We are more than happy to provide you with a letter proving that you are registered with us at Glendale.  Please make sure to bring your original request.  Letters can take up to 24 hours to be prepared.  Letters of attendance will include your name, your date of birth, your attendance, your address and parent/guardian information.  Please be sure that you inform the office if you have any changes to any of the information mentioned above.
Withdrawing
Planning on leaving Glendale?  If you are 18 years of age or older, or are self-supporting, please come in to speak to your Counsellor to start the withdrawal process.  If you are under 18 years of age, please have your parent/guardian contact the Main Office or Mrs. Willson to start the process.  And don't forget to return your textbooks to your teachers or to the main office.  Otherwise, you will be sent an invoice so that we can replace the book.
Transcript Requests
You may request copies of your transcript in Guidance by asking Mrs. Willson as long as you are a current, active student, or you have been a student no longer than one year from the time of your withdrawal.  There is no charge for this service.  Former students and graduates (more than one year removed) can obtain a copy of their transcript of marks by contacting the Office of Student Records, 905-521-2523. You will need to provide identification such as a driver's license, health card, or birth certificate when making the request.
Updated on Monday, February 10, 2020.