Feature Athelte of the Week: Anthony Beijes (Guido de Bres CHS)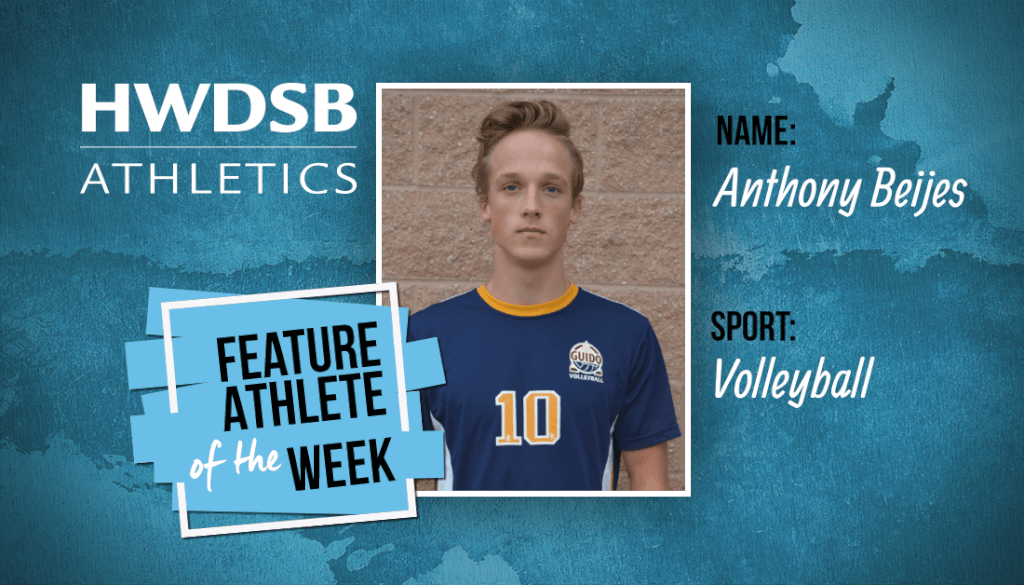 Anthony Beijes has been a pleasure to teach and coach at Guido de Bres CHS. Although Anthony played very little volleyball prior to high school, he has developed into a dominant player on the court. With a height of 6'4" and fantastic hops (which has served him well in high jump for 3 years here at Guido de Bres) he certainly stands out.  Anthony was given the opportunity to be captain of the senior boys volleyball team and through this was able to help others with less experience in the sport.  He is a very positive team leader and was able to bring out the best in his teammates. Anthony had this to say about his experience playing sports at Guido, "Representing Guido de Bres as an athlete has been big for me in how I carry myself on the court and in playing to the best of my ability no matter what the circumstances. I'm grateful for the opportunity to play a sport that I love and for the talents given to me and strive to use these talents."  Anthony is looking forward to continuing his education and plans to get a degree in Criminology and eventually his masters in that program.
Each week HWDSB Athletics features a "Feature Athlete of the Week" randomly chosen from one of our secondary schools competing in HWIAC play.  Watch for this feature every Wednesday!
Updated on Thursday, January 03, 2019.