TV: Catch High School Hockey on Cable 14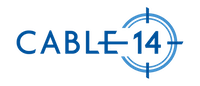 Hamilton public school hockey takes centre stage on Cable 14 on Thursday, March 1.
Cable 14 will rebroadcast the 2017-18 girl's championship between Ancaster and Waterdown beginning at 10:00 am.
That game will be followed with a live broadcast of the 2017-18 boys hockey championship from Dave Andreychuk Mountain Arena. In the boys game, Ancaster looks to avenge the girl's loss as they take on Waterdown with the winner advancing directly to SOSSA. The puck drops on the boys game at 12:00 pm.
Updated on Wednesday, February 28, 2018.