Catch HWDSB high school hockey on Cable 14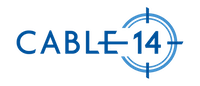 Catch all the action from Tuesday's hockey games on Cable 14 as they rebroadcast both boy's and girls championships on TV. The boys division-II championship will air on Wednesday, March 1st at 9:00pm while the girl's championship will be seen on March 2nd at 9:00am.
The Boys Division-I Championship set for March 1st at Mountain Arena between Saltfleet and Sherwood will be aired live on Cable 14 with the puck dropping at 12:32pm.
Updated on Tuesday, February 28, 2017.