Hamilton, Ontario – February 23, 2022: At a Special Board Meeting held on February 22, 2022, Hamilton-Wentworth District School Board Trustees appointed Elizabeth Wong to the position of Trustee to represent Wards 1 & 2. The appointment filled the vacancy that belonged to Christine Bingham who resigned in November 2021.  
"It is a privilege to serve on the Board as a Trustee to represent students and families of Hamilton-Wentworth District School Board," said Trustee Wong, who will serve until the 2022 Municipal Election. "I look forward to engaging and advocating for the diverse constituents of Wards 1 & 2, and to also make informed decisions that will benefit all students." 
Elizabeth Wong was a former Student Trustee at HWDSB during the 2016-17 term. Ms. Wong is currently completing her Bachelor of Arts degree at McMaster University studying Political Science and Labour Studies, with focuses in race, gender, sex, education, and the social determinants of health. During her interview at Board meeting, Elizabeth shared how these identities intersect with each other and how they impact one's social and educational outcomes. 
"The Board welcomes back Elizabeth Wong in this role as Trustee for Wards 1 & 2," said Dawn Danko, Chair of the Board. "Elizabeth's current and previous experience demonstrates her commitment to public education and being responsive to the diverse community she now serves. Elizabeth will be an active member of our Board who considers students first in the decision-making process."  
In December 2021, Trustees decided to fill the trustee vacancy through an appointment process. The Board passed a resolution to fill the vacancy by appointment within three months of the position becoming vacant. There were 11 candidates who were interviewed for the appointment.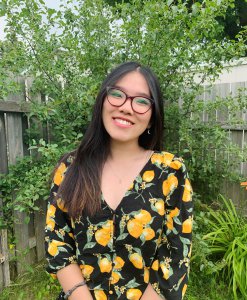 For more information about the Board of Trustees, including the committees that Trustees are part of, please visit: https://www.hwdsb.on.ca/about/trustees/
Updated on Friday, April 08, 2022.