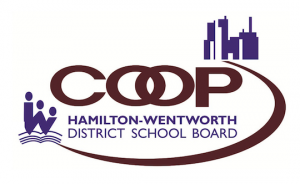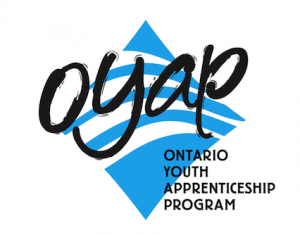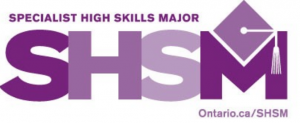 Please feel free to contact the Co-op teacher if you would like more information about the variety of experiential learning opportunities offered through Co-op.
Teacher:   A. Zychowicz
Contact:   (905) 662-3838 ext 356
Email:      azychowi@hwdsb.on.ca
CO-OPERATIVE EDUCATION
Cooperative Education is a ministry approved program that allows students to earn secondary school credits while completing a work placement.  The program consists of a co-op course monitored by a cooperative education teacher, a related curriculum course in any subject and a work placement.
Students can apply two co-op credits towards their compulsory high school graduation requirements, with no llimit on earning optional co-op credits. Co-op placements are arranged for students by their secondary school and must follow Ministry of Education policy and guidelines.
WHO IS IT FOR?
Co-op programs are for secondary students who are heading for apprenticeship, college, university or the workplace.
BENEFITS
Co-op students have the opportunity to:
Experince hands-on learning
"Test-drive" career options
See the relevance of their classroom learning
Earn credits through workplace experience
Develop the essential skills and habits required in the workplace
Gain valuable work experience that will help build a resume for post secondary programs and future employment
CO-OP OPPORTUNITIES AT ORCHARD PARK
We offer:
1 credit co-op
2 credit co-op
4 credit co-op
Summer Co-op
Co-op at Orchard Park connects to the following specialized programs:
Specialist High Skills Major (SHSM) Programs
Arts & Culture
Business
Health & Wellness
Hospitality & Tourism
Ontario Youth Apprenticeship Program (OYAP)
Regular OYAP
Accelerated OYAP combining College and Placement experiences in a Skilled Trade
Dual Credits with Mohawk College (Fennel and Stoney Creek Campuses)
Central Placements
Cable 14
Hamilton Health Sciences
City of Hamilton
Crown's Attorney Office
Hamilton Police Services
St. Joseph's Healthcare
The Art Gallery of Hamilton
SPCA
and more!
System Programs
Building Careers From the Ground Up (Skilled Trades)
Healthcare Support Services
Canadian Armed Forces (Militia Co-op)
Please visit the following HWDSB links for more information on HWDSB Experiential Learning opportunities:
To further explore the above Experiential Learning opportunities and their application process, please follow this link:
Updated on Sunday, November 18, 2018.