If you have children who are students at Huntington Park School and are in need of before and/or after school care, please contact:
Today's Family is available from 7:00am to 9:00am and 3:20pm to 6:00pm.
Contact email info: Supervisor of Huntington Park Programs: hp@todaysfamily.ca
905-574-9344 ext. 824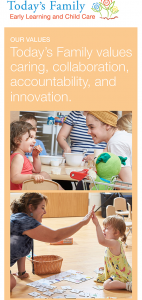 Updated on Friday, April 30, 2021.