Weekly News Sept 29
Hi All,
Open House
Our Open House will take place on Thursday October 5 from 5:00 p.m. to 6:30 p.m.  Come in and meet your child's teacher and see their classroom.
Believe in Achieving – Monthly Focus
We are beginning a new monthly focus to help us with self esteem and enhancing the positive school culture. g If you believe the phrase you are what you think, then life truly unfolds from your thoughts. But we cannot rely just on our thoughts; we must translate thoughts into words and eventually into actions. This means we have to be very careful with our words, choosing to speak only those which work towards becoming our best self. Affirmations help us begin to think nothing is impossible. The word affirmation comes from the Latin affirmare, originally meaning "to make steady, strengthen." Affirmations strengthen us by helping us believe in the potential of an action we want to take. When we do this , our words can come true.  Every month we will be focusing on a new affirmation.for October we will be focusing on: Your thoughts become reality, so be positive.  So say I am positive!
French Immersion Registration for Kindergarten Students
Please download this attachment if you are interested: French Immersion Registration Information
Photo Day
A reminder photo day is Friday October 6…………its also World Smile day………so bring your smile 🙂
World Teachers' Day
Working in the educational field helping children to learn is a calling.  Thursday October 5 is World's Teachers' Day.  So help me celebrate Teachers when you come to our open house………a smile, thank you, hand shake…….for all educators have central to their heart your child's well being.
Visiting Our School
We have ordered the following stickers so visitors to our school can identify themselves.  They should be arriving shortly.   You will find them near the sign in clipboard.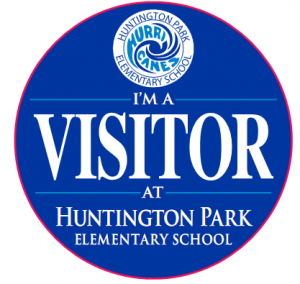 Updated on Friday, September 29, 2017.