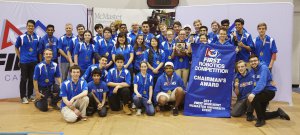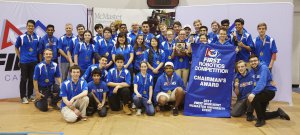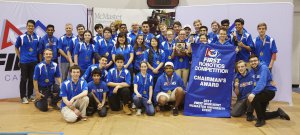 Team 2056 is a FIRST robotics team lead by two Orchard Park teachers and their head engineering mentor; Mr. Hunter, Mr. Kitchen, and Tyler Holtzman. The team is acknowledged worldwide for having held the longest win streak from their rookie year, and also prides itself on having both the highest scoring qualification match and the highest scoring playoff match in the 2018 FRC season.
The team lost their first event of the season at the Waterloo University district event, but made a comeback by winning the McMaster University district event and capturing the Chairman's Award at Mac. Having proceeded to the Ontario Provincial Championship, Team 2056 scored yet another win, along with guaranteeing their chances to compete at the Detroit World Championship; where they went on to win the Tesla Division, and placed 3rd in the finals on the Einstein field.
Team 2056 provides members with opportunities to enrich their experience of engineering, business, and computer abilities. Aside from gaining the practical skills from preparing a world-class robot, its members are also able to learn teamwork, problem solving and gracious professionalism throughout the robotics season. The team always welcomes those interested in robotics and STEM; whether that be students, parents, teachers, sponsors, or volunteers.  Check us out on Facebook, Twitter and www.2056.ca
Visit 2056.ca for more info!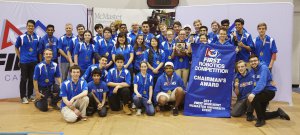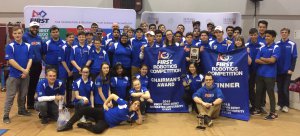 Updated on Friday, January 31, 2020.