Please note that all students participating in school physical activities must fill out the concussion form to tryout and participate. Forms on the HWDSB website or from your PE teacher or coach. Concussion Forms
A Parents Guide to Physical Education http://www.edu.gov.on.ca/eng/curriculum/elementary/HPEguideRev.pdf
Scan to review the PE and Health Curriculum!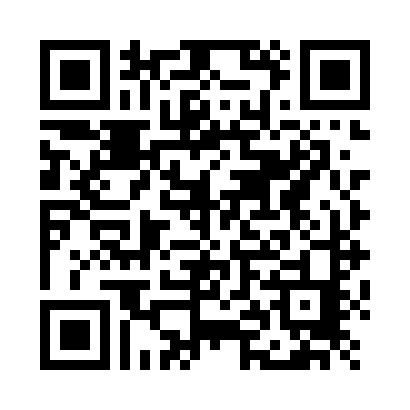 Daily Physical Activity: All students will be participating in Daily Physical Activity, as required by the Ministry of Education. The Physical Education Department has worked very hard to prepare this program for Dalewood. Thank you to Mr. DiFelice, Ms. Coburn and our Dalewood Staff for all your hard work and dedication to promoting healthy living.
Uniforms:
Printed T-shirt $14
Dalewood Shorts $18
Whole Package Deal $30
Please note that students will require green shorts to play on a school team.  Cross country, orienteering and track and field team members will also require a Dalewood T-shirt.
Curricular Update
All units are  in line with the curriculum expectations as well as the True Sport Principles. We want all students to participate to the best of their ability and to enjoy being active. We also are encouraging that students have an inside pair of running shoes and an outside pair.
Our students will be involved in outdoor activities involving team building and striking skills.
Health Units:
Healthy Eating (November 2016)
Nutrition Facts: People should compare the Nutrition Facts table on similar products and choose the one that a lower number for the % Daily Value of sodium.
Health Safety (November 2017)
Growth and Development (Spring 2018)
Drug and Substance Abuse (Jan. 2017\18)
Links:
Please encourage your child/children to visit Stupid.ca for facts about Substance Abuse in Canada and around the world.
Please encourage your child/children to visit the following links on Internet/Cyber bullying Safety:
 Special Events Update:
Terry Fox and Lauren Packer Run….Date: September. The Run is a non-competitive event where people get together as individuals, families and groups to raise money in Terry's and Lauren's name. It is a day of celebrating Terry's legacy and Lauren incredible passion for hard work and dedication to life, and helping to keep Terry's dream of a cure for cancer alive.
True Sport Breakfast… In June 2016-17 there was no a True Sport breakfast for all True Sport recipients and their families to celebrate the True Sport movement at Dalewood, so in June 2018 we will celebrate both years. See you in June 2018.
2017-18 HWDSB Athletics
Schedules are posted at the following website HWDSB Athletics each year.
*Cross-Country:
Schedules >Practices are at lunch from 11:25-45 you will eat your lunch.
*3-Pitch:
Mr. Martindale Jr Boys > Great season!
Mr. Diflelice Sr Boys > Great season!
Mrs. Mason-Grant Jr Girls > Great season!
Ms. Coburn Sr Girls > Great season!
Schedules >3-Pitch Divisions and Schedules will be posted here.
Volleyball: Tryouts have begun
Jr. Boys: Mr. Martindale > Great season!
Sr. Boys: Mr. DiFelice > Great season!
Jr. Girls: Mrs. Mason-Grant > Great season!
Sr. Girls: Ms. Walters and Ms. Coburn > Great season!
Swimming: Date: Division 1 JIMMY THOMPSON POOL
April 30th > Great season!
Track & Field Meet: June 11th
Date of event is Monday, June 11, 2018
Location: Mohawk Sports Park – Mohawk Rd. and Upper Kenilworth behind Bernie Arbor Baseball Stadium
Start is 9 am and Finish is 4 pm
Transportation: Students are responsible for getting themselves to the event and home.
100m, 200m & Relay Mon. & Thurs.
1500m & 400m Tues. & Fri.
Shot Put & Long Jump Wed.
All at 11:25 am
Parent Information:
Waterpolo:
May 17th with Mr. Matindale > Great tournament!
Soccer:
May 14th boys tournament with Mrs. McAuslan and Ms. Walters
May 16th Girls tournament with Mrs. McAuslan and Ms. Walters
Triathlon:
May 25th and details are on the annoucements
Golf Team:
No Team this year! See you next year!
 Orienteering:
Updated on Friday, May 18, 2018.