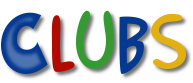 Mount Albion students have many opportunities to be involved in their school community through their participation in our many and varied school clubs. Being a part of a school club is a great way to stay active, meet new people, and gain new skills.
We have many clubs that are offered throughout the year, including yearbook, card trading, choir, Me to We and our Quiet Voices Signing Choir.
Each club is organized and led by teachers who volunteer their time during, before and after school. These dedicated teachers help guide and lend a helping hand to allow our students to shine.
Updated on Tuesday, May 01, 2018.