History of Mount Albion School
(S.S. No. 6 Saltfleet)
– Compiled by B. Ellis
The first incarnation of Mt. Albion School was a one roomed school house made of stone which was constructed circa 1840. The location of this school was just west of the former Second Rd West on the North side of Mud Street. As near as I can tell, this is on the escarpment side of Mud Street across from the fire station where Isaac Brock and Mud Street now intersect. The actual building was later turned into a residential home and was demolished in 1974. See Figure 1.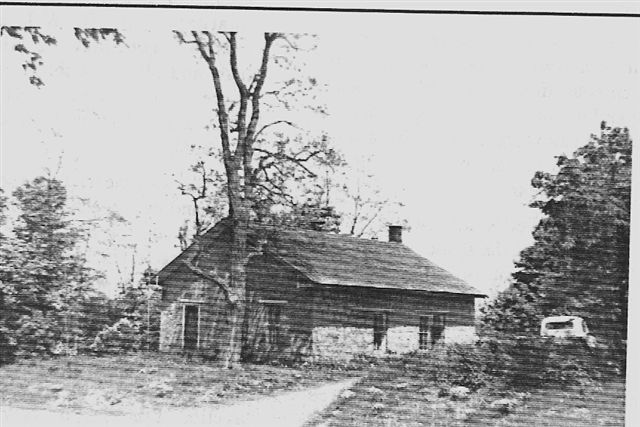 The next incarnation of Mt. Albion School later appeared at the school's present location, although it was far different from the way it appears to be now. The school was a framed two room school house and was built in 1877. See Figures 2 and 3.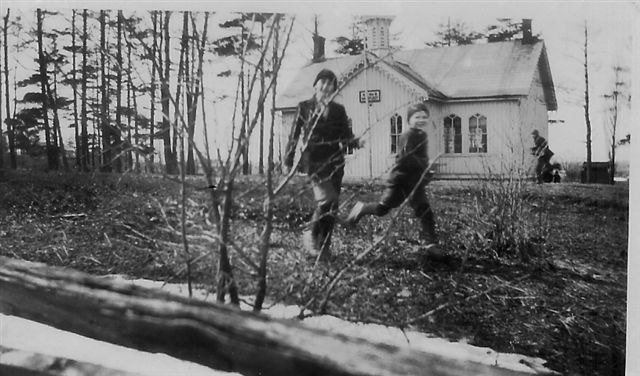 This is where the growth of Mt. Albion gets interesting. The current structure of the school has evolved from the original frame structure (pictured above), which no longer exists, to what it is now. Briefly, here is how the present formation of the school evolved:
1877: original 2 room building built
1946: school refurbished and furnace removed from classroom and placed in another room built for it
1947: furnace room now used as classroom as well due to overcrowding (3 classrooms in all)
1951: two new classrooms added to south side of the school and 2.5 acres of land was purchased and due to overcrowding classrooms were used on a shift system
1955: two more classrooms and a washroom were added to back of school (7 classrooms in all)
1957: two more classrooms and a nurses room added including a flag pole along with the purchase of 5 more acres of land
1958: three more classrooms were added
1959: plans to add four more rooms were approved, but were later changed to five. The original frame school structure was demolished to put in the new rooms – the actual spot of where the original structure was is now the current office and Art room. The original school bell is on display outside of the current Kindergarten room in the little courtyard formed by the building and eastern portable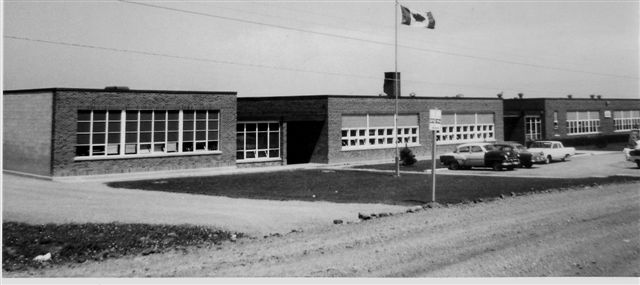 1968: a kindergarten, gymnasium, two classrooms, and washrooms were added
1970's: population continued to grow and many portables were added. A total of 22 classrooms were on site by 1980. Parking lot moved to current location approx 1975 to make room for portables (although the original parking lot was re-established for a brief time after Billy Green School was built)
Mid 1980's: due to new residential construction more permanent "temporary" buildings were added to the eastern and southern parts of the building and are still in use today
Circa 1990: the glass staircase at north end of school is closed in due to structural problems
2012: Three new Kindergarten classes are added to the North end of the school. Old septic system is removed and soccer field is re-surfaced as a result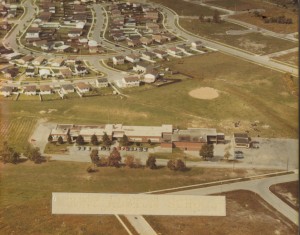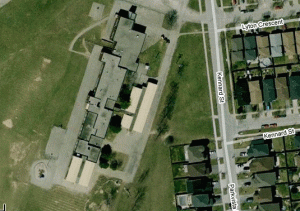 2017: 3 new portables added to back of school.  Second old septic system is removed along with the baseball diamond at south end of school and then regraded. Renovations made to main floor washrooms, Library and Music Room
If you have anything that might be of interest to add to this page, or old Mount Albion memorabilia that you might want to donate to the school, please contact rellis@hwdsb.on.ca.  Thank you.
Acknowledgement:
Mount Albion School wishes to thank John Aikman from the Hamilton Wentworth District School Board Archives (https://www.hwdsb.on.ca/archives) with all the information and photographs that he was able to pass on to us so that we could do this.
Updated on Tuesday, May 01, 2018.