Bell Times
9:15 AM - 3:35 PM
EQAO
Principal
Angela Giardino - 905-560-0908 | Email
Vice-Principal(s)
Sherry Del Mastro | Email
Superintendent
Estella Jones
- 905.527.5092 x 2361 |
E-mail Estella Jones
Trustee
Cam Galindo
- 905.515.2563 |
E-mail Cam Galindo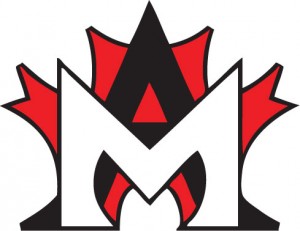 Administrative Office Staff
Mrs. L. Quinn
Mrs. J. Pagliaro
Our School
Mount Albion is a Public School with classes from JK – Grade 8. In 1877 a school was built on this site and was replaced in 1952. We have had several additions over the years including three brand new kindergarten classrooms just opened in 2012 and besides our main structure we have ten classrooms that are located within two port-a-paks that are completely joined on to the main building.  We are one of five feeder elementary schools for Saltfleet High School.
Most of our students walk from the surrounding suburbs and we have an active partnership with nearby daycare facilities. We are unique in the fact that we are situated on seven acres of property which has a large playground area including a Habitat, two baseball diamonds, a soccer field (currently under repair), and two basketball courts.
We are active in many sports, the arts and other extra curricular activities including checkers.  We are also involved in many new initiatives with Saltfleet High School.
Programs & Services
Student Success Supports
Leadership Opportunities
Partnership With Saltfleet Secondary School
Transitional Activities for students and teachers
Education For All/Differentiated Instruction
JK-8 DRA, OWA, and OCA
CAT 3 testing
Regular administrative feeder school/secondary meetings
Learning Centre links with school literacy/numeracy initiatives
Program Highlights
Effective School Team
Empower Reading Program
CHAT ( Choosing Healthy Actions and Thoughts)
New initiative- Peer Mentoring and Coaching Grade 5-8
Active Co-op program – Saltfleet High School
Literacy/Numeracy coaches in partnership with Saltfleet Family Studies course-"Living and Working With Children."
Participate in numerous transition activities (Options Day)
Brock Internship Centre
Brock Workshops on "Reality of Teaching" (five sessions)
Special Education Life Skills/Cooking program
Crawford Lake
Christie Conservation Area
Me to We (leadership opportunities)
Power 4 Bones program
Heritage Fair
Rugby Clinic taught by Saltfleet students
Best Buddies program
Clubs
Choir
Band
Silver Birch and Red Maple Reading
Me To We
Before/After School Program or Activities
3-Pitch Baseball
Soccer
Cross-Country
Volleyball
Basketball
Track and Field
Flag Football
Badminton
Swimming
Our School Plan
Curriculum Focus
Literacy – Comprehension and Questioning (Open Ended- Implicit, Making Connections)
Numeracy- Questioning  Grade 3- Measurement, Geometry, Graphing, Grade 6- Measurement, Patterning
Environment Focus
Safe Schools
Social Skills (CHAT- Choosing Healthy Actions and Thoughts)
Life Skills
Character Networks
Parent & Community Involvement
Community
Frequent visits and presentations at Heritage Green Retirement Home
Taro Trust
Stoney Creek Food bank sponsor
Valley Park Recreation, Pool, Rink and Library
Chedoke Brain Injury Clinic, Bikes Blades and Boards
Brock University Students
Salvation Army
Stoney Creek Legion
Terry Fox Run
Chedoke McMaster Children's' Hospital
Fortinos
Walmart
Parent
School Council
Home Reading Programs
Volunteers
Pediculosis volunteer
Fundraising
Special Events and Lunches
Sports Events
Workshop(s) (Child Find, Internet Safety)
Parents Reaching Out Grant – Workshop and Speaker
Updated on Tuesday, October 16, 2018.