Course Selection Information for the 2023-2024 School Year
Important Documents and Websites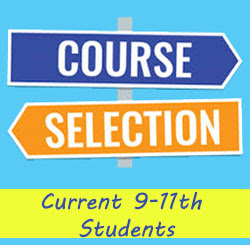 Note: The following information is for current Grade 9-11 students at WDHS.  Information for Grade 8 students can be found here.  Current Grade 12 students, who are planning on returning to WDHS, are asked to book an appointment with their guidance counsellor to select their courses.
Deadline: Please ensure that your course selections are entered and submitted by the end of February.
Co-op: A student perspective
Instructional Video: How to use Xello (Program that replaced Career Cruising)
The video below outlines how to enter your course selection for the upcoming school year.
This video references 2022-2023 school year.  A new video will be created that references the correct school year, 2023-2024.
The extra credit box used to select repertoire has been removed.  Students selecting repertoire will automatically be enrolled in instrumental music.
If you require assistance please book an appointment with your guidance counsellor please click here and then select the appropriate staff member.
Last names A-F: Ms. D. Boatsmith
Last names G-M: Mr. D. Zuccolo
last names N-Z: Mr. G. Gregoriou
Updated on Monday, February 20, 2023.