This is an aerial photo of our previous building … Bennetto Middle School. It was located at 44 Hughson Street just down the block from our current Bennetto School. Just past the three portables at the bottom of this photo was the playground field for our school … and it still is!! Bennetto Middle School closed in June, 2002. We relocated across the park into the school then known as Centennial School. We reopened in September of 2002 known as "Bennetto School". Bennetto Elementary School is a Junior Kindergarten to Grade 8 school.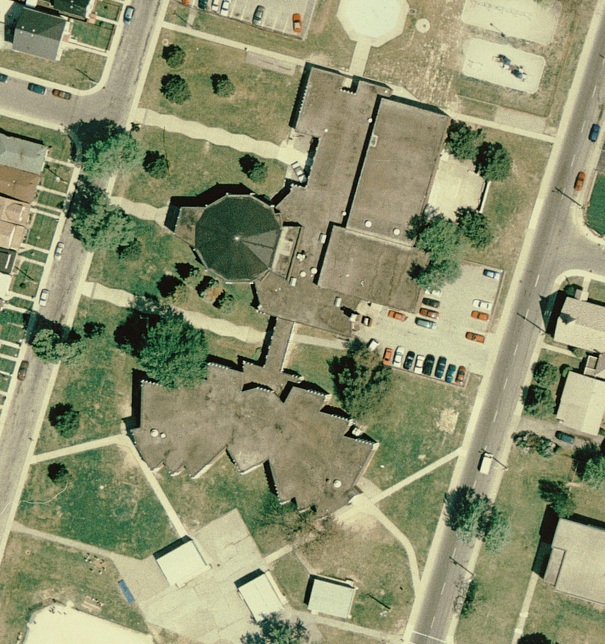 The above shown Middle School was attached to the Bennetto Recreation Centre. The Middle School Students could walk through the school halls into the Rec Centre for their swimming lessons! It was great!! We also had an amazing Auditorium used for school plays, performances and assemblies.
---
This first aerial photo is of Centennial School.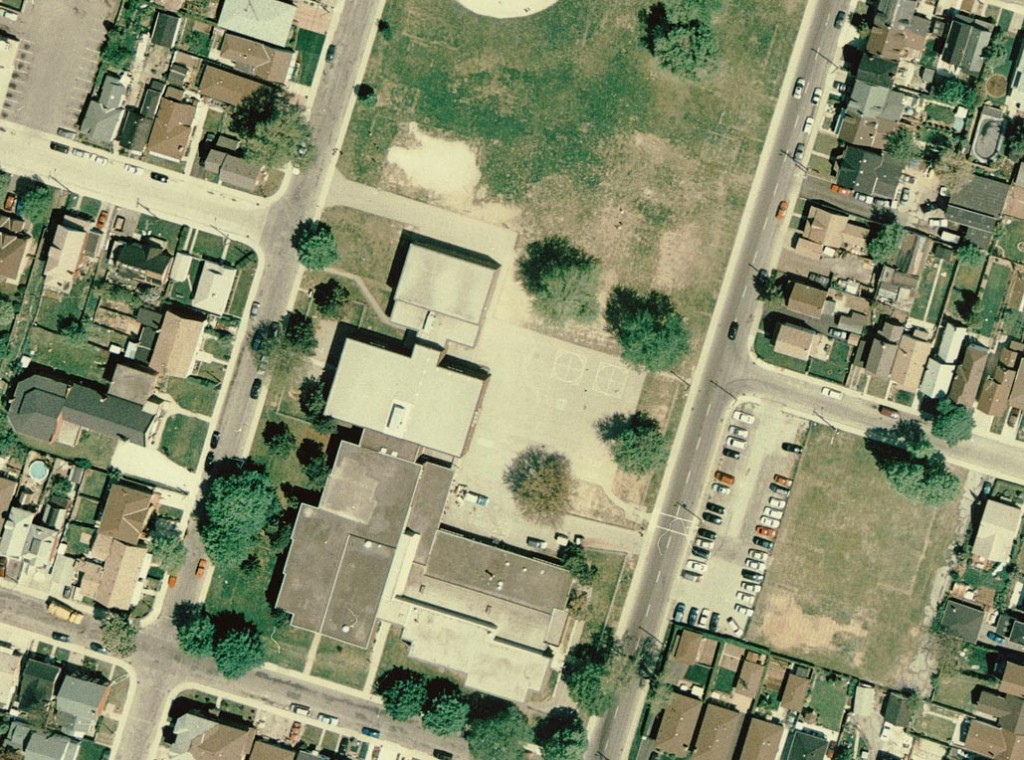 Since this photo was taken, major renovations were done dividing a "pod " section on the second floor, into eight middle school classrooms. Also the Library was divided creating space for an additional Middle School classroom and the Middle School Computer lab. Beside the second gym an addition has been added containing Art, Science, Instrumental Music rooms, and some offices.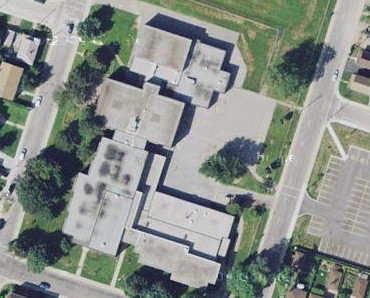 Updated on Tuesday, February 13, 2018.