Food Drive Feb. 22nd – March 1st
The Ancaster Meadow Food Drive is running now until March 1st in support of the Ancaster Community Food Drive. Students are encouraged to donate non-perishable food items such as school safe snacks, grains, proteins such as peanut butter and canned fish, and canned fruits and vegetables. Thank you for your support.
Sincerely,
Ms. Adkins' Grade 5 Class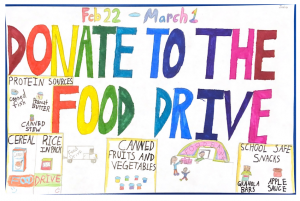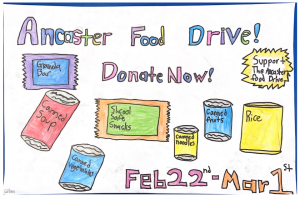 Updated on Friday, February 24, 2023.